THE VIRTUAL SPECIALTY 2007
OPEN CLASS DOGS
Judge Mrs Jocelyne Gagne
It was a tough choice between these 2 mature males that placed first and second in the class.
I went with the darker dog on the strength of his front assembly.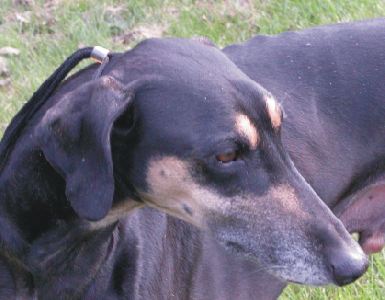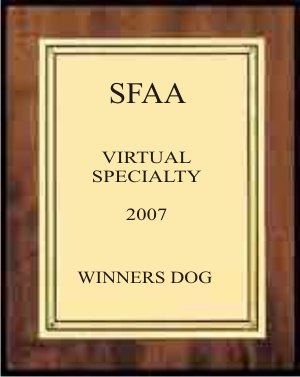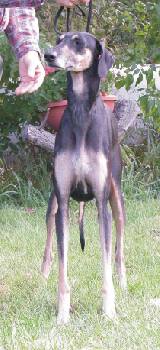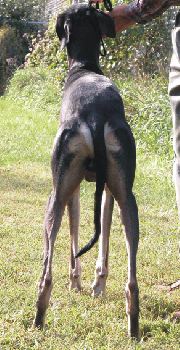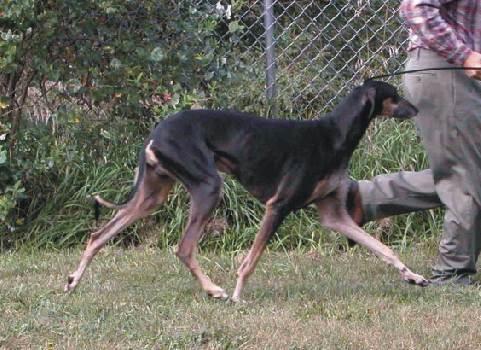 Photos taken September 16 2007 © de Caprona 2007
Bi-Na Mahanajim, GRC, Born June 15 2002, Germany
(Ch. Dukal umm Bersheba el Abid x Asira Mahanajim)
Breeder: Dr. Sabine Schlenkrich, Germany
Owner: Dr. Dominique Crapon de Caprona, USA
1st place. This dogs presents a pleasing outline that is balanced and moderate. No exaggeratIons, and a nice flow to the shape. This dog has good reach and drive, but seems to be slightly out of sync rhythm in the movement, and he appears to be moving slightly downhill. A very nice head, ears held well enough, but could be higher set on. Lovely straight front, with slightly better forechest than his competitior, and depth of chest is correct (slightly above the elbow). WINNERS DOG.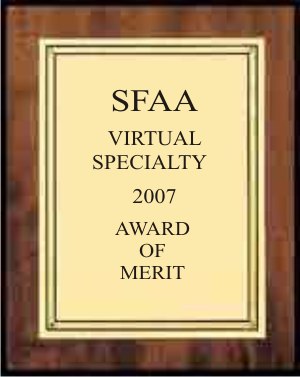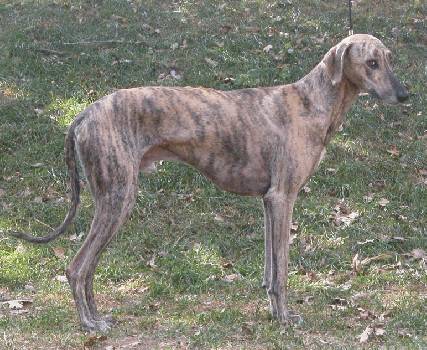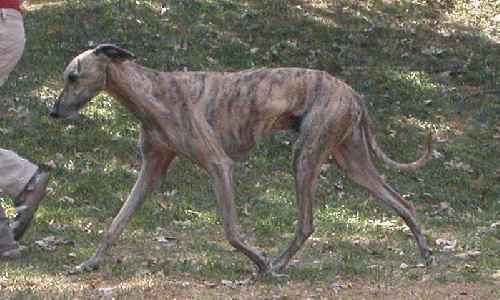 Photos taken November 26, 2004 © de Caprona 2004, not used in previous specialty
Mujiir Shi'Rayan, GRC, born October 10 2001, USA
(Tarfa, GRC x multi Ch. WW1997, FCI International Ch. A'Ssissa Shi'Rayan, SGRC, ORC, FCC, TT)
Breeder & Owner: Dr. Dominique Crapon de Caprona, USA
2nd place. A brindle dog with a good outline. Looks well balanced on the move, with adequate reach and drive. Perhaps somewhat better movement in this dog than the class winner (so hard to tell from photos), as his foot timing is slightly better from the pictures. Front is acceptable, but a little too deep in the chest (reaches the elbow in profile). The head is just a little wide in the backskull and a little too cheeky. Ears not held well in the photos.