THE VIRTUAL SPECIALTY 2003
BEST OF BREED CLASS
Judge Jack McGuffin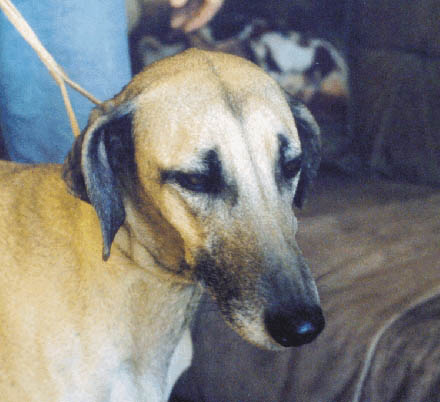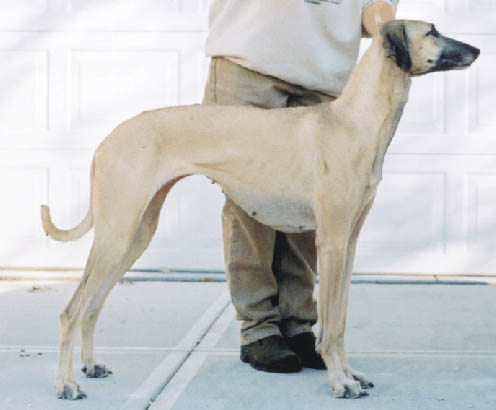 BOB Ch. HAYIFA SHI'RAYÂN Bitch DOB August 27 1998 (owned and bred by Shi'Rayan) Among this very fine group of hounds, this particular champion bitch is my selection today for Best of Breed. In profile, she exhibits here such a well-knit, compact, 'one-piece' overall package she's impossible for me to deny. Everything flows together here in a flawless harmony, and I find her thoroughly typical of a fine specimen of the breed. Beautiful proportions throughout including her beautiful head planes, expression and length of muzzle, strong neck well molded into the rest of her beautifully coupled and well-filled, molded body. Not as muscular as her Best of Opposite competitor here, but very appropriately feminine and difficult to fault, including her appropriately conservative and proper movement which thoroughly fits her overall package. A truly wonderful specimen deserving of the top award today.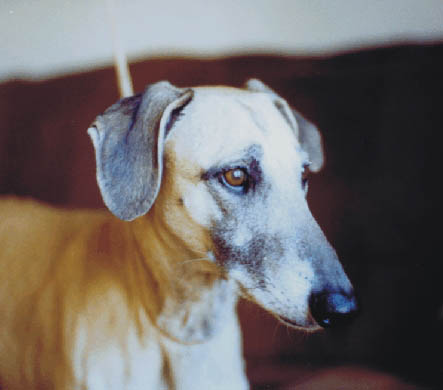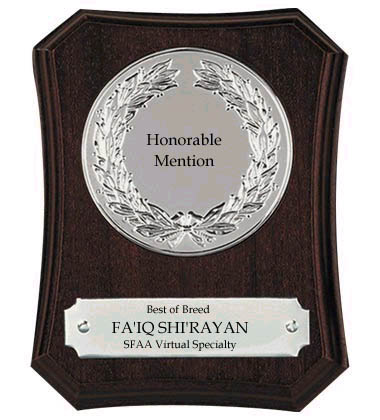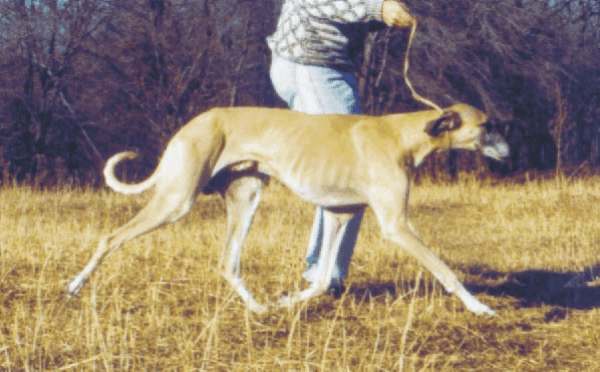 Ch. FA'IQ SHI'RAYÂN Dog DOB January 1, 1997 (Owned and bred by Shi'Rayan) A beautifully constructed champion dog with movement as light as a feather. Outstanding outline and overall outstanding type; beautifully coupled; dry and refined, yet masculine and of good substance. Not showing quite the solidity of rear on this oak floor as he might otherwise. A gorgeous champion very deserving of that title.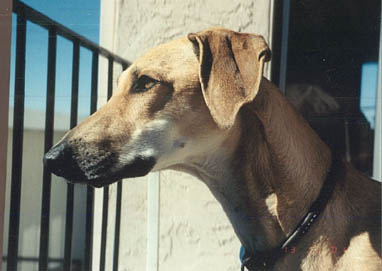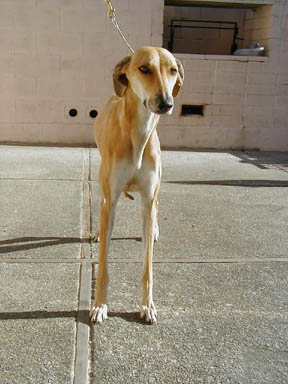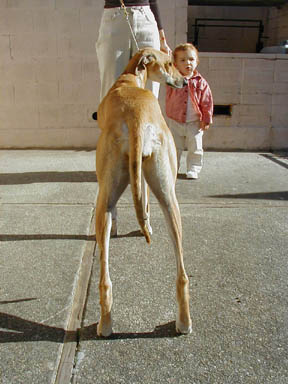 Ch. IBTSAMA HAIFA SHI'RAYÂN Bitch DOB January 5, 2000 (Owned by Dubrovsky, bred by Shi'Rayan) A nicely made young champion bitch in a very handsome red sand outfit, just now really coming into her own. I wish she were standing more naturally here in profile to better show off what is obviously a very nice overall composition. Lovely strong headpiece; good-looking front and a wonderful solid rear. Moves lightly.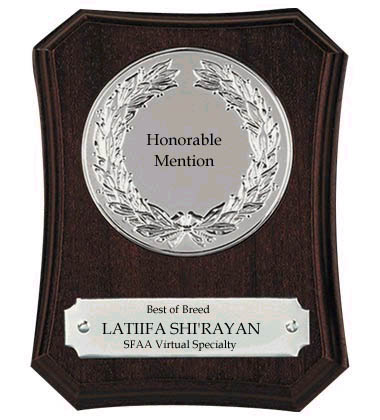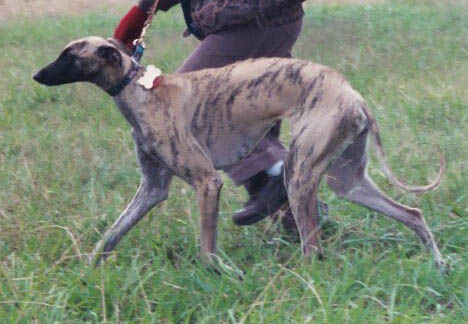 Ch. LATIIFA SHI'RAYÂN Bitch 25 February 25, 2001 (Owned by Brady & Heyl, bred by Shi'Rayan) This is a very elegant, stylish young champion bitch; gorgeously pigmented. Handsome strong headpiece of good proportions going into a nice solid neck. Plenty of width and substance and good height for her length. Front assembly set too far forward, with not enough return of upper arm which is her most significant shortcoming. Nice composition of topline, but slightly too angulated in the rear. Would like to see her move off-lead to get a better picture of how she uses herself.




Welcome Page
About Sloughis Articles of Interest to All Dog Lovers About SFAA The Nubia Memorial Cup Photo Gallery
SFAA's Code of Ethics The Virtual Specialty Hall of Champions Sloughi Rescue
SFAA Contacts Links Prince of Sloughis Video/fund raisers
Entrance (web ring page)


These pages,as well as the text and images within them, are copyrighted by SFAA 1995-2003.
They may not be reproduced without written permission from the Sloughi Fanciers Association of America.