JUNIOR DOGS
12-18 Months
Judge Jack McGuffin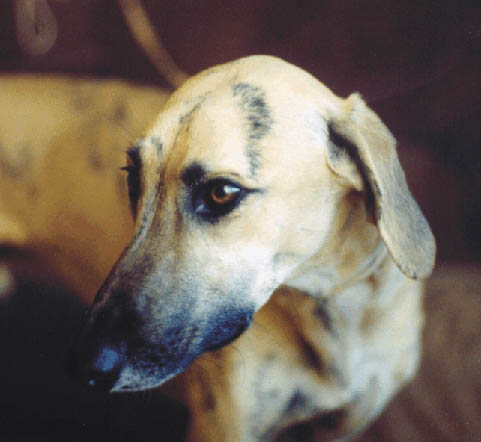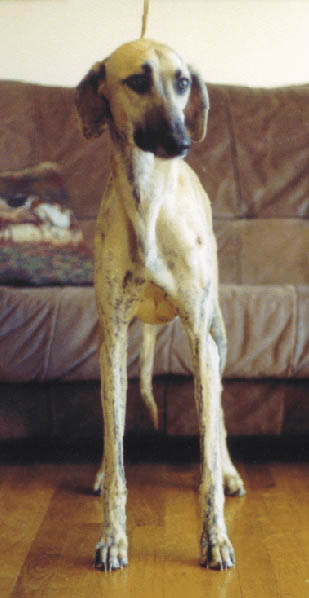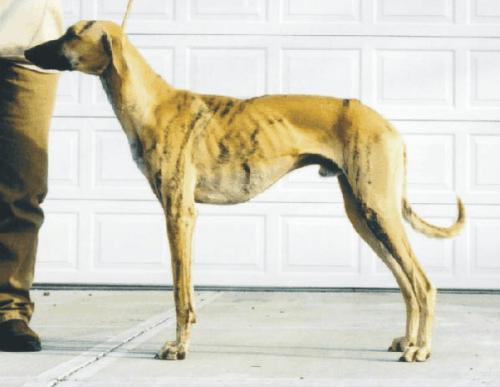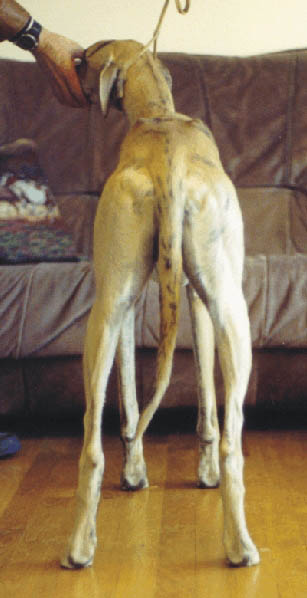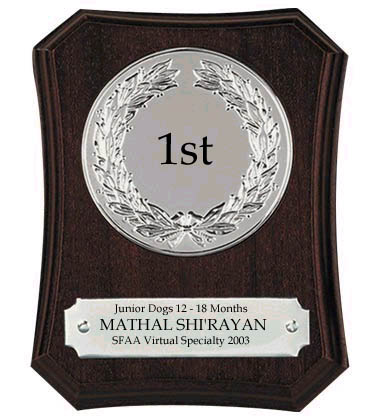 1st MATHAL SHI'RAYÂN DOB October 10, 2001 (Owned and bred by Shi'Rayan) This is a very handsome young dog of a thoroughly different type from his litter brother in this class. Very nice overall proportions; dry; well-coupled; showing strong back and loin flowing into powerful, well-muscled, well-formed hindquarters. Front assembly also excellent, of good width, and showing typically at the withers. Strong legs of good length well under the body with beautiful feet. Strong neck well set and topped by a matching strong yet refined, handsome headpiece of very good proportions, with good expression and beautiful 'kohl' eyes. Ear set could possibly be a bit higher. Very handsome lightly brindled pigment. Tail of good length and well-set might be slightly cleaner. Movement appears thoroughly typical, light, and balanced. A wonderful specimen who should continue to bloom beautifully.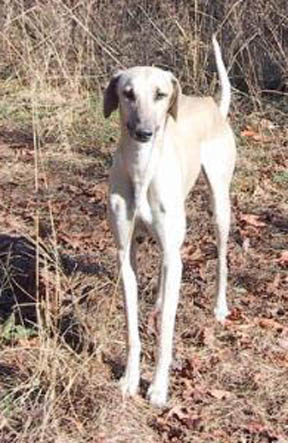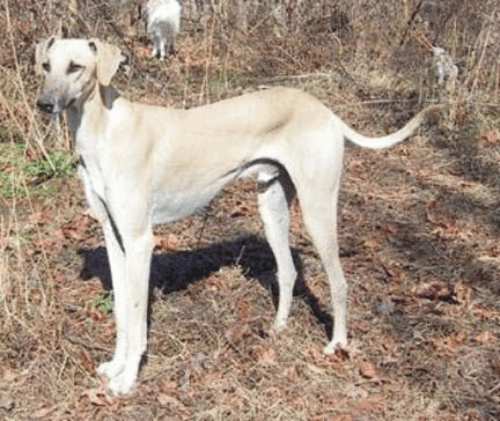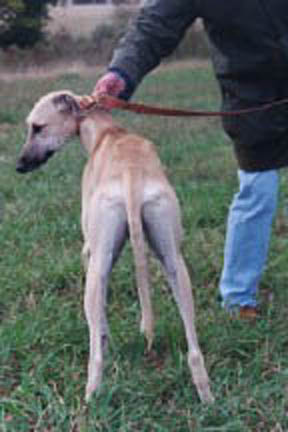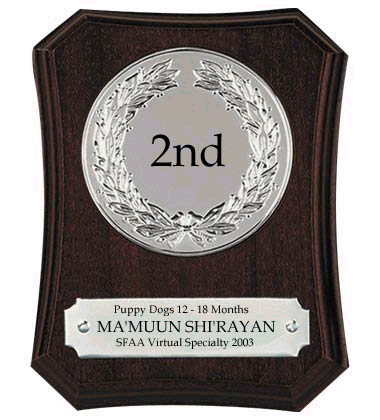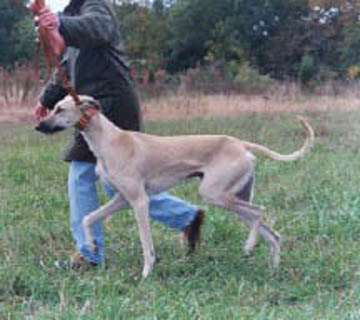 2nd MA'MUUN SHI'RAYÂN - This masked sand brother of the 1st place Junior dog is also very well put together and of an obviously different but thoroughly typical make. Very harmonious in overall composition; not as dry and muscular as his brother here, but very well proportioned, with flowing lines accentuating his well-coupled frame. Nice front assembly with good return of upper arm; good width; neck appearing strong and well set. Nice legs well-stationed front and rear. Good loin mass and rear musculature. Handsome, well-proportioned head with good ear set. Not moving as well here as he might.






Welcome Page
About Sloughis - Articles of Interest to All Dog Lovers - About SFAA - The Nubia Memorial Cup - Photo Gallery
SFAA's Code of Ethics - Specialties - Hall of Champions - Sloughi Rescue
SFAA Contacts - Links - Prince of Sloughis Video/fund raisers
Entrance (web ring page)

These pages,as well as the text and images within them, are copyrighted by SFAA 1995-2004.
They may not be reproduced without written permission from the Sloughi Fanciers Association of America.