OPEN DOGS
Judge Jack McGuffin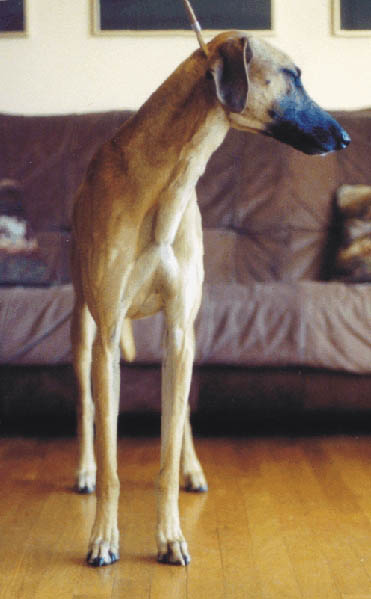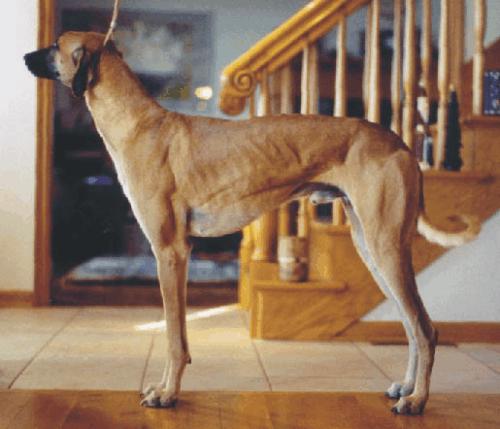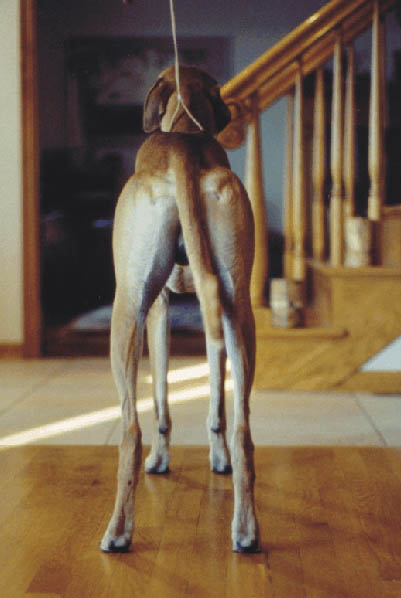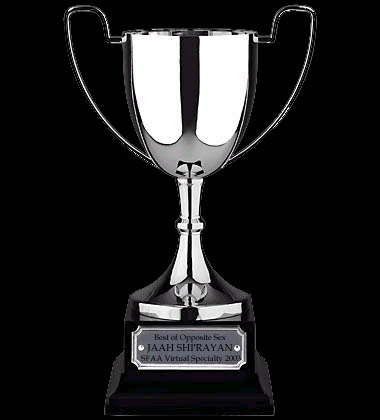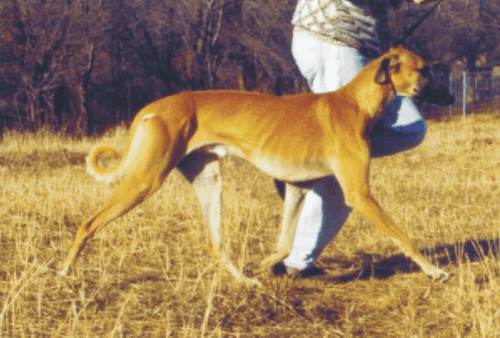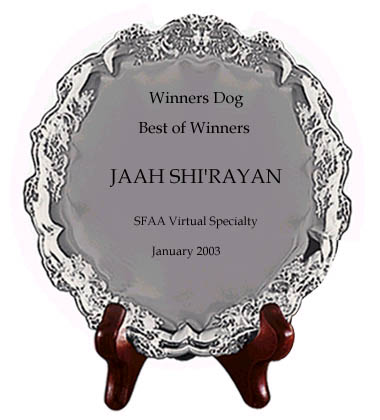 WD BOW BOS JAAH SHI'RAYÂN (Owned and bred by de Caprona, USA) DOB November2 , 2000 This is an exquisitely constructed young dog. Dry and muscular; beautifully coupled with everything fitting together for him in a wonderful, clean, compact and tightly knit masked red sand package. Conservative throughout, and very hard to fault. A picture of strength and refinement, and apparently moving equally as well as he's put together. If I could change him in any way, it would possibly be to give him a slightly shorter muzzle and somewhat cleaner tail which is nonetheless well set and carried. He comes extremely close to fitting my notion of a "one-piece" dog. Today he is my Open Dog, Winners Dog, Best of Winners and Best of Opposite Sex. A beautiful specimen.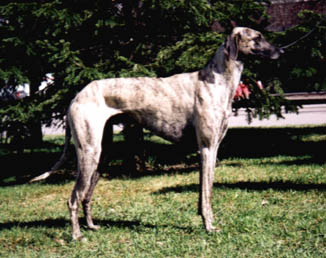 2nd SYRINGA HERITAGE DOB May 15, 1999 (Owner by Nurmi, Finland, Breed by Hildorsson, Sweden) Although there is a good deal I cannot see about this dog, I'm placing him second in this class from the profile shot which shows a dog of considerable power and imposing stature, well coupled and standing beautifully on his wonderful legs. Wonderfully proportionate for his type and considerable depth. Appears to have very pleasing head planes atop the strong well set neck. Does not appear overdone for a dog of his apparent size; nicely moderate both fore and aft with apparent strength throughout. Ear set could possibly be a bit higher, but difficult to determine here. A very handsome specimen.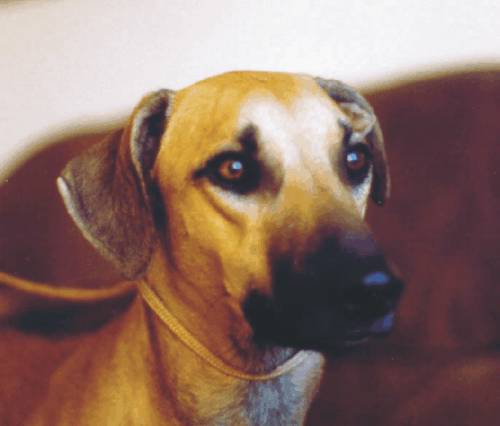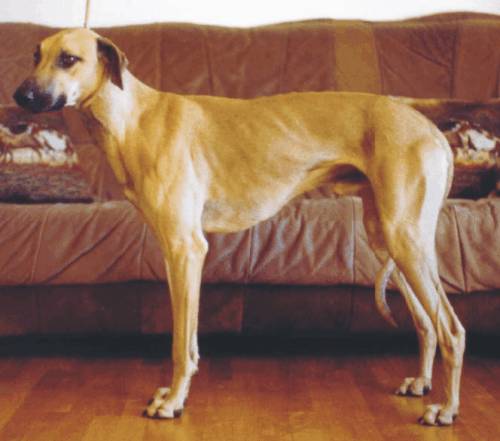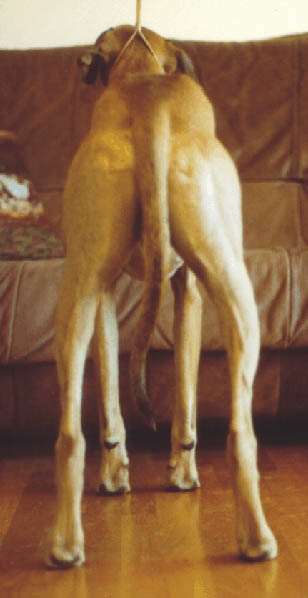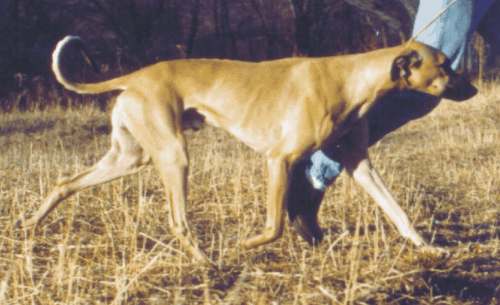 3rd BAHLAWAAN SHEIK EL ARAB DOB May 11, 2001 (Owned by de Caprona, USA, bred by Lauer, Germany) This young dog has many very pleasing, typical qualities, but does not quite have it all pulled together as well as his sister or the winner of this class. In these photos he appears possibly slightly short on leg for a male of his overall substance, but nonetheless has very nice overall composition, excellent topline and very good quarters; strong front and rear with nice legs well under the body, with good upper arm return; nice feet and well muscled hindquarters; good depth, and very nicely coupled. Head is pleasing and of good proportions with very nice earset. Here he appears slightly too heavy in front movement.
4th LATIIF SHI'RAYÂN DOB February 25, 2001 (Owned by Miller, USA, bred by de Caprona, USA) This strikingly pigmented young brindle is of a distinctly "French" type and has several very appealing things about him. The photo from on front shows his refined and leggy good looks to better advantage here, and he appears to have plenty of breadth for his tall, rangy type; standing well and squarely. Very well coupled for a dog of his stature. I would have liked to see this dog on the move to get a better indication of how he uses himself. In his profile photo here, the right front leg especially gives me pause, and I'd like also to be able to see his feet more clearly. Pleasing head proportions and wonderful ear set.



Welcome Page
About Sloughis - Articles of Interest to All Dog Lovers - About SFAA - The Nubia Memorial Cup - Photo Gallery
SFAA's Code of Ethics - Specialties - Hall of Champions - Sloughi Rescue
SFAA Contacts - Links - Prince of Sloughis Video/fund raisers
- Entrance (web ring page)

These pages,as well as the text and images within them, are copyrighted by SFAA 1995-2004.
They may not be reproduced without written permission from the Sloughi Fanciers Association of America.