PUPPY BITCHES
9-12 Months
Judge Gisela Cook-Schmidt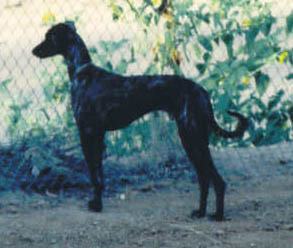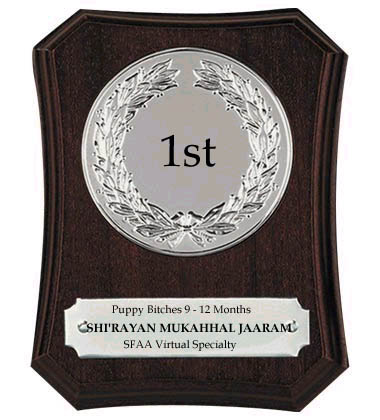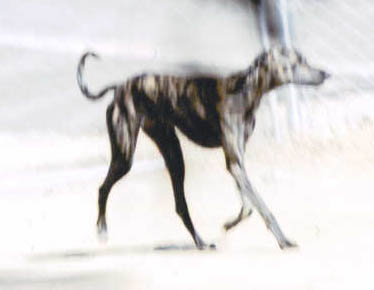 1st SHI'RAYÂN MUKAHHAL JAARAM DOB October 10, 2001 (Owned by McGuffin, bred by de Caprona, USA) This is a well-put-together young bitch with a nice topline and underline, seems to have an excellent front and rear from these angled photos. Very nice feet and legs. Nice neck and head. She seems to move easily. Tail slightly too brushy for me.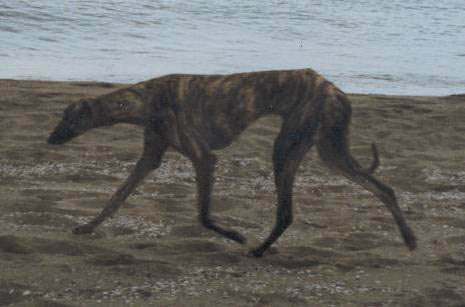 2nd INTISSAR'S GHANIA (Owned by Gelius, Tönder & Thyni, Sweden, bred by ASchirmer, Italy) DOB February 2, 2001. This is an elegant but slightly long-cast young bitch who appears fairly well-balanced for her type. Nice long neck and head which fit her, and she appears to have good shoulder and front and a nice rear. Seems to move quite well in the soft sand.



Welcome Page
- About Sloughis - Articles of Interest to All Dog Lovers - About SFAA - The Nubia Memorial Cup - Photo Gallery
- SFAA's Code of Ethics - Specialties - Hall of Champions - Sloughi Rescue
- SFAA Contacts - Links - Prince of Sloughis Video/fund raisers
- Entrance (web ring page)

These pages,as well as the text and images within them, are copyrighted by SFAA 1995-2004.
They may not be reproduced without written permission from the Sloughi Fanciers Association of America.