THE VIRTUAL SPECIALTY 2004
PUPPY CLASS BITCH
3-6 months
Judge Mrs Linda Scanlon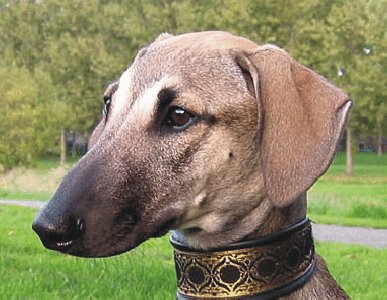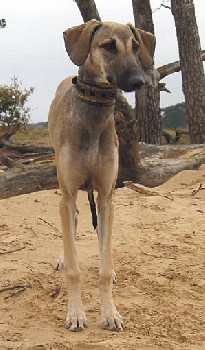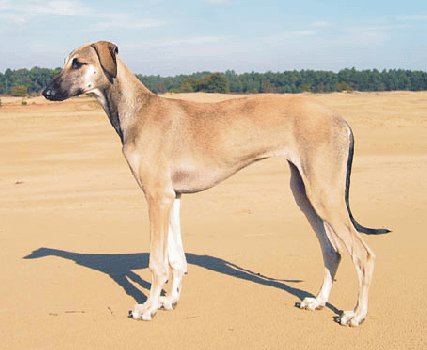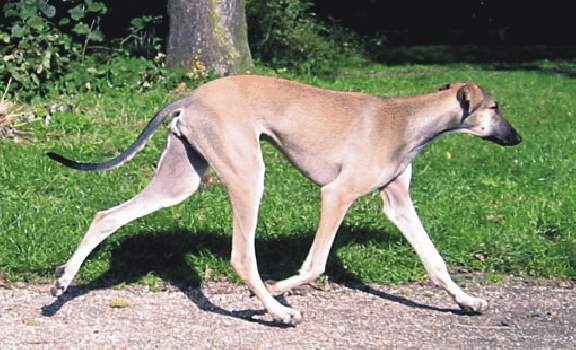 Photos taken October 9-10 2004 © Duncan 2004
Dassin Jameilon Qeil Jezira, bitch, born May 17 2004, Belgium
(Multi Ch. Abu Azhar Sheik el Arab x Multi Ch. , JrWorld Winner 2000, Crufts Res.Bitch 2003 Yazira Jameilon Qeil Jezira)
Owner: Hélène Duncan, the Netherlands. Breeder: Guy Coenen & Denise Halfmann, Belgium
1rst Dassin Jameilon Qeil Jezira. This baby has the required smooth skull with nice breadth. Her black nose has well opened nostrils and her eyes are large and well set, with lovely pigment and with a beautiful, proper expression. Her head is topped by wonderfully set high ears of proper shape. She is showing some Roman finish to her long muzzle rather than it being straight.
Her long neck could be better set off from her shoulder. As pups grow their front angulation tends to straighten so I would prefer to see more layback of shoulder on this baby. That would improve her neck set as well. She appears to have a bit of a dewlap. The upper arm has lovely length.
Her topline and underline are harmoniously curved with evidence of slight arch of her loin and a pleasing tuckup. She has enough depth of body for her age.
She has nice straight forelegs with enough width to her front at this age. Her feet look strong and lean with strong pasterns.
She has strong, well bent hocks. Her upper & 2nd thighs have good length and appear nicely muscled & she shows evidence of having nice inner muscle in her future. Her tail is shaped in a nice curve, set on well and reaches the point of hock.
She is moving a bit downhill at the moment – no doubt due to age as the rear has overgrown the front at this stage in her life. Her foot timing is good but at this point in time her rear is showing more power moving than the front.
This baby has a lot of growing and changing to accomplish and is very promising at this age. She seems considerably "more together" than 5 mos. old pups often are.