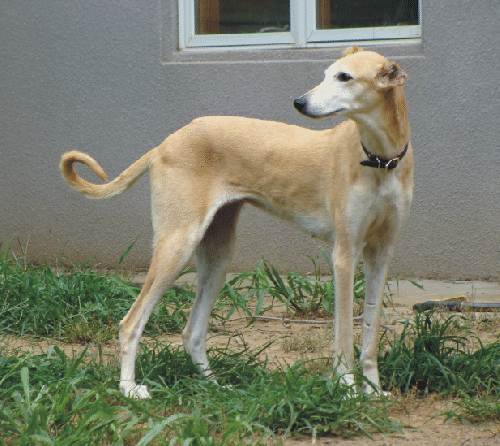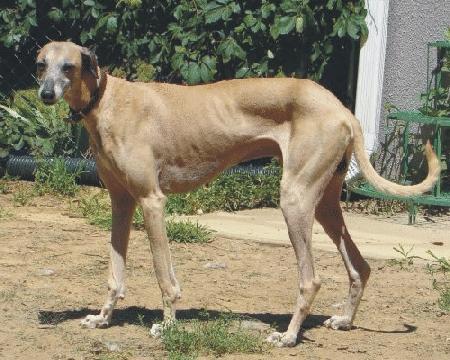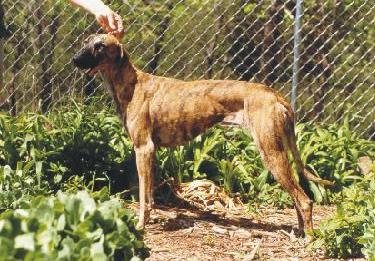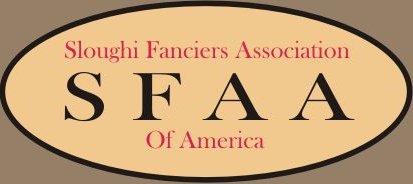 The first project associated with ASNAS was the lovely auction organized by the Sloughi Fanciers Association of America ( SFAA )
for its Partner Club El Wafae in Morocco. It was the SFAA's special event to celebrate its 20th anniversary.
Several members of SFAA donated their time, their very interesting and beautiful items for the auction and many worldwide
bid generously on them.
Friends of Sloughi owners contributed also with very generous donations in addition to the auction.
This fundraiser was a resounding success raising a very substantial amount of funds.
To separate the accounts of SFAA from the funds for El Wafae, ASNAS was created.
Thus materialized an idea that several of ASNAS board members had thought of after visiting the countries of Tunisia and Morocco,
in which some of the traditional breeders have difficulties accessing veterinary products.
The funds raised by this 20th anniversary SFAA auction were exclusively used to provide the Sloughis of the region of
Gharb Cherarda Beni Hsen in Morocco with wormers, tick and flea treatments, collars and leashes, and other needed products.
The partnership of El Wafae with SFAA itself followed the visit of SFAA's member Dr. Dominique de Caprona to the region to meet
with the members of el Wafae in May of 2008. She was received by great generosity and had brought with her the first donations
of SFAA's board members. These generous donations enabled the vaccinations against canine diseases of all the El Wafae Sloughis,
the worming of puppies and adults, the treatments of infections with antibiotics and against ticks and fleas.
Collars were also given to the Sloughis as well as monetary contributions to el Wafae's activities.
In 2009 ASNAS provided more collars, leashes, wormers and treatments against ticks and fleas to the el Wafae Sloughis.
In 2010, following the repeated floods which ruined the local fields of grains, ASNAS provided help to buy dog food for the Sloughis in that region.
May 2008, end of 2010 and early 2011 ASNAS provided 150 vaccinations against Rabies and Canine diseases.
August 2011, ASNAS provides wormers and antibiotics to the Sloughis of the region.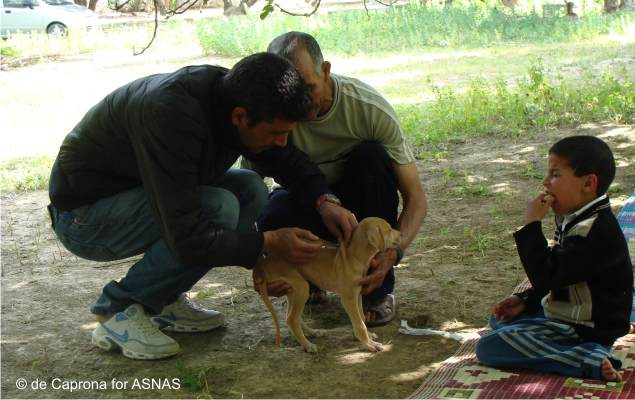 How ASNAS started in 2008. Vaccination of a puppy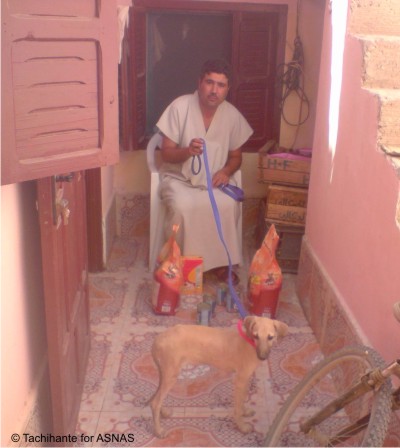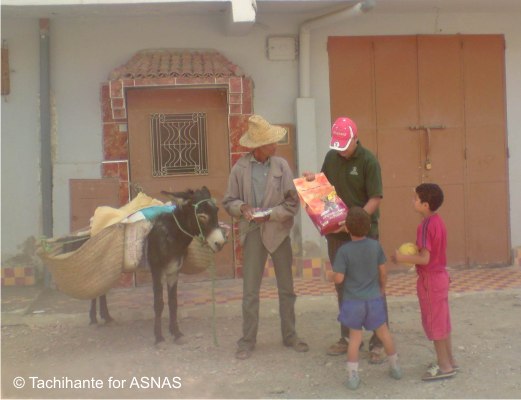 Leash/collar and Food Relief 2010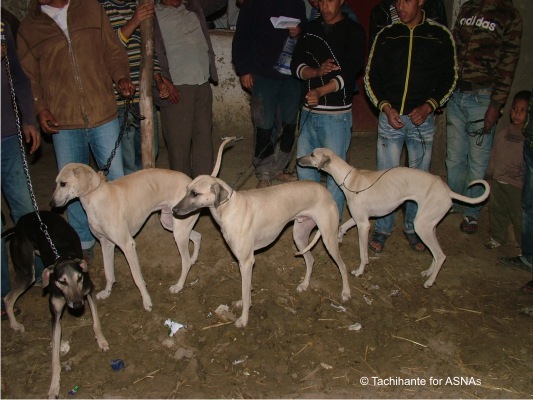 Vaccines and Sloughis at night waiting in line for their vaccinations (100 Sloughis December 2010 January 2011)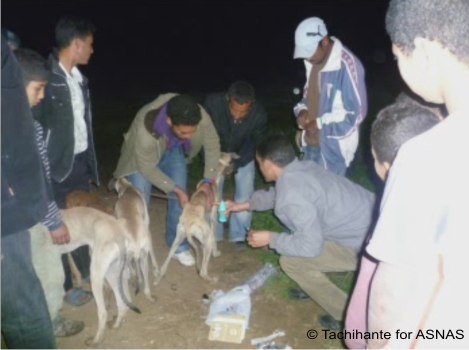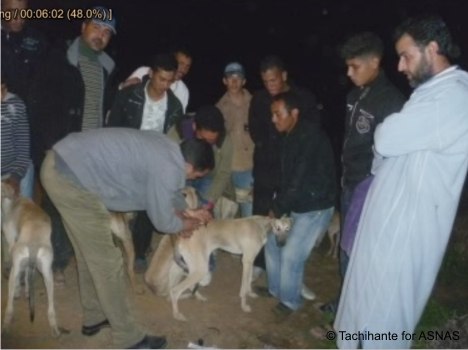 Desinfecting before vaccinating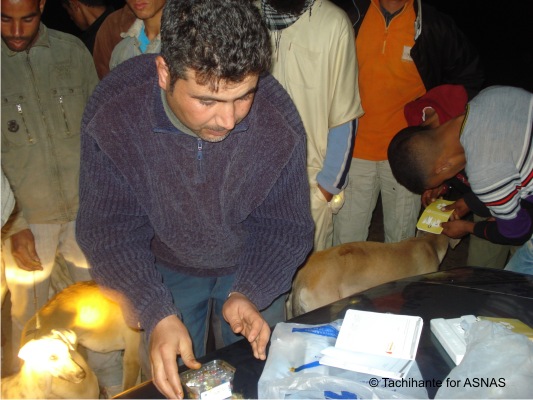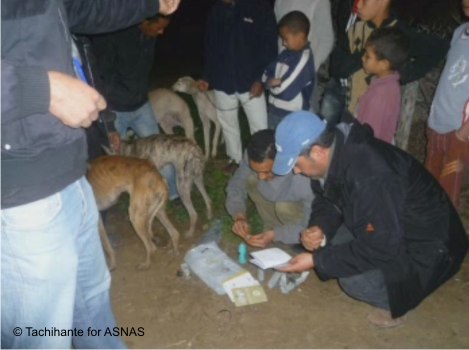 Organizing the vaccination booklets
Contact:
Français/English: ASNAS Secretary /Treasurer Dr. Dominique de Caprona~(
Deutsch: ASNAS Vice-President: Liz Gross von Huebbenet ~
ASNAS President: Dr. Bernd Fritzsch
Committee members: Caroline Mathews , Joseph Mangelsdorf
Logo: left Tunisian Q'Taya with tribal ear crop, right Moroccan Rouah, center Algerian Ramla © de Caprona 2008