NEWS 2005
I'Saar Shi'Rayan wins the Nubia Memorial Cup 2005
given to the #1 performance Sloughi each year

and the K'Lar award 2005 given to the # 1 Sighthound in Sprint Racing
---
December 12 2005
Bahlawaan Sheik el Arab wins BOB at the SLASH ASFA trial in Gray Summit Missouri
and finishes thus in grand style his Field Champion title
the fifth for the breed since recognition of the breed by ASFA

the first time for a Sloughi male imported to the USA

©Shot on site
---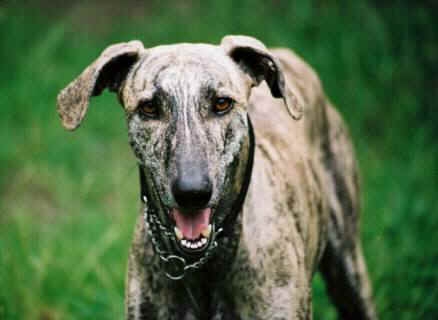 Beshir, 4 years old, is still looking for a new home. For details please contact
Patricia Lauer
---
October 15 2005
I'Saar Shi'Rayan becomes the second Sloughi and 10th Sighthound SGRC3
in Sprint Racing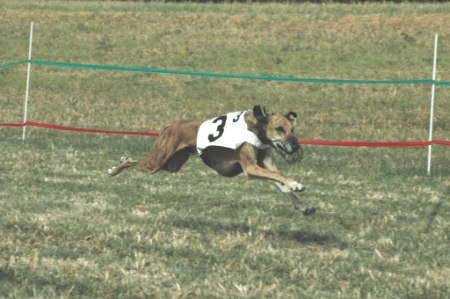 ©Shot on site 2005

---
September 3 2005
Oqdah Shi'Rayan, owned and handled by Brigitte Noack wins
Excellent 1, her first CAC, her first CACIB and her first BOB
in Luxemburg under French judge Christian Leneuv !
---
June 25-26 Gray Summit, Missouri
Mathal Shi'Rayan wins BOB, BOG and Best Bred By in Group,
Najeeba Shi'Rayan wins 2 BOB, Group 3 and Best Bred by in Group
Both finish their IABCA International Champion title with each 3 excellent 1
---
Bahlawaan Sheik el Arab becomes 31rst Gazehound Racing Champion in Sprint Racing.
He is thus the 30th Gazehound Racing Champion
trained and finished to his title by Shi'Rayan
---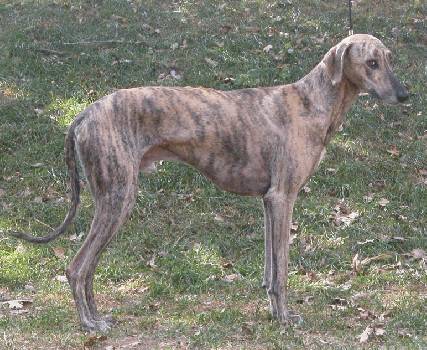 Mujiir Shi'Rayan becomes IABCA International Champion (May 22)
wins 3 times Best Bred By Exhibitor in Group
Group 1, Group 2 and Group 3 (Hounds)

---
Oqdah Shi'Rayan , handled by owner Brigitte Noack, becomes Junior Champion of Luxemburg,
and wins Best Bitch, and Best of Opposite Sex at age 11 months!

---

DEUTSCHER COURSINGSIEGER 2005
Bakhta Baha´an Sheik el Arab
(daughter of Tarfa and Aljana Sheik el Arab)

---
April 3, I'Saar Shi'Rayan becomes the second Sloughi
Superior Gazehound Racing Champion 2
in Sprint Racing!!
---
First Sprint Racing weekend where Sloughis are entered this year
3 Sloughis finish their Gazehound Racing Champion title in Sprint Racing
Ibtsama Haifa Shi'Rayan, Mathal Shi'Rayan and Bi-na Mahanajim!!
---
For the first time, a dog from another hunting breed joins the Shi'Rayan clan.
Dominique's mother's French Gascony Pointer "Bouncy"
bounces around with the Sloughis ......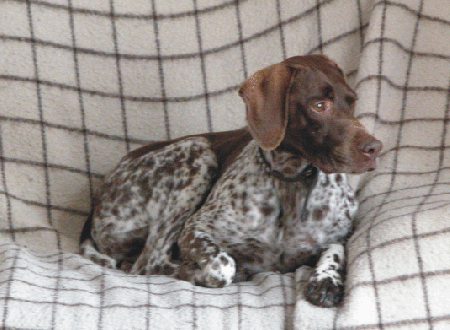 ---
Home - Champions - Puppies- Racers/coursers - Africans - Youngsters - Veterans
Syringa - Sheik el Arab - La'Jahibbu-- Ymauville - Trip Africa
10 years - 40 years - News