USA ~ CANADA ~ LATIN AMERICA
In contrast to the Eastern Hemisphere in which the Fédération Cynologique Internationale (FCI) dominates the shows and field events, in the Western Hemisphere, Sloughis are shown under different show cicuits, each organized by different organizations with different sets of rules about how the dogs are judged , how they win their championship titles, and how the breeds are selected within each Group competition. The FCI system is still prevalent in South America and, in the USA, on the island of Puerto Rico. In America and Canada, the judges are free to judge under the various systems.
Likewise, the different sports of oval racing, sprint racing and lure-coursing available to the Sloughi, are in the hands of 3 different organizations, each with its own set of rules. All have in common, however, that they have nothing to do with the Greyhound Racing industry. In these events the dogs compete only for championship points.
Because the Sloughi is a breed not yet recognized by the American Kennel Club, it cannot participate in AKC show and performance events.
The characteristics of the different show and performance organizations which welcome the Sloughi breed are summarized under their respective chapters.




Starting January 2004, the Sloughi breed will be allowed to participate in agility, obedience and tracking events of the American Kennel Club


The Sloughi Fanciers Association of America (SFAA)
provides the AKC with an extensive folder documenting the Sloughi's talent in coursing
and the AKC enables the Sloughi to participate in AKC lure-coursing events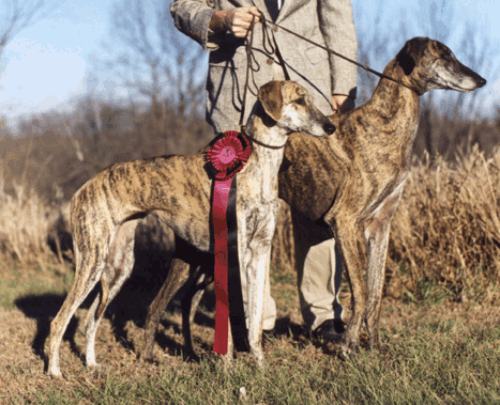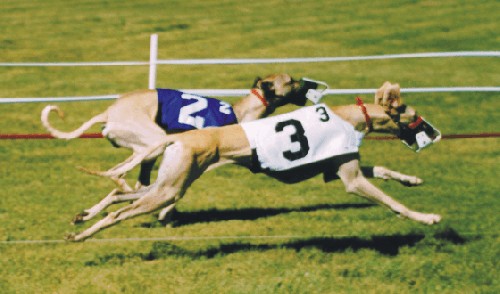 © Dominique de Caprona ~ © Leaping Lizards 1995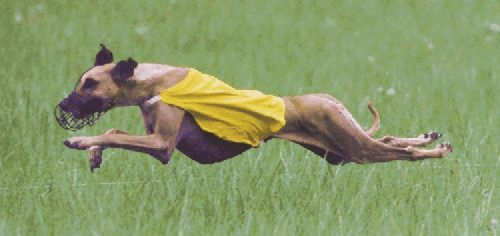 © Shot on site 2000