---
SLOUGHIS ON LINE,
INTERNATIONAL RESULTS
Conformation and performance ~ Schönheit und Leistung ~ Beauté et performance
---
USA ~ CANADA ~ LATIN AMERICA
---
---
NATIONAL SPECIALTY 2000
Hosted by the International All Breeds Canine Association
together with the Sloughi Fanciers Association of America
Purina Farms, Gray Summit, Missouri, November 4 2000
judge Mrs Margaret Robertson from Canada

SBIS Shi'Rayân's Ibriiz at Mystic Ridge with owner Cathy Dow
winning the SFAA National specialty
© Michal Dubrovsky 2000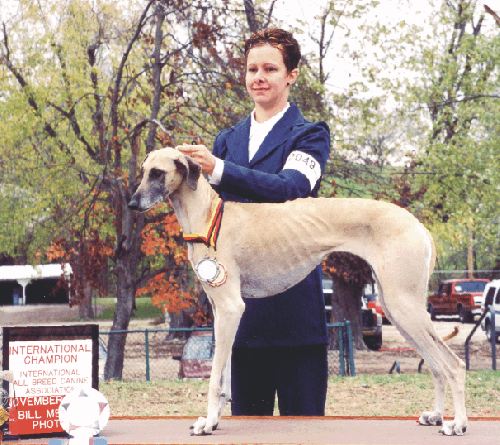 Best of Opposite Sex Faraascha "Kira" Shi'Rayân with owner Jennifer Newman
© Michal Dubrovsky 2000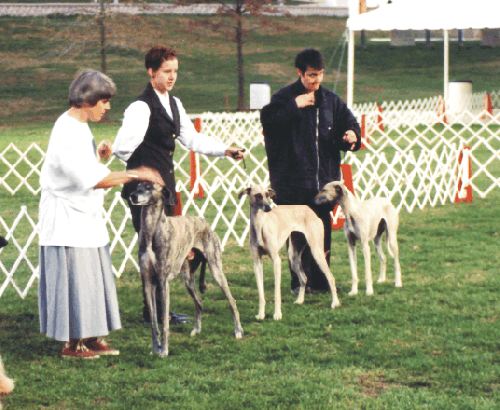 Best Stud Aswad Shi'Rayân with daughters Faraascha & FilFil Shi'Rayân
© Jack McGuffin 2000
MAKING FRIENDS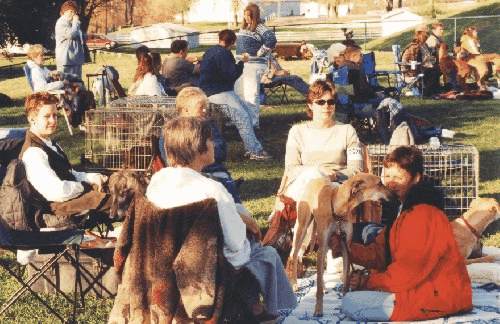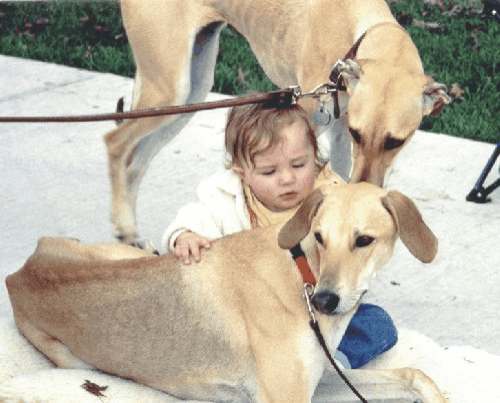 SFAA members and Limor Dubrovsky with Ibriiz and Ibtsama Haifa
© Jack McGuffin ~ © Michal Dubrovsky 2000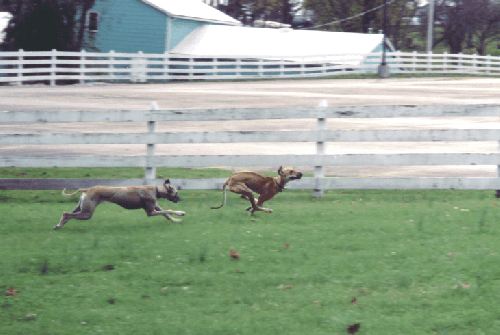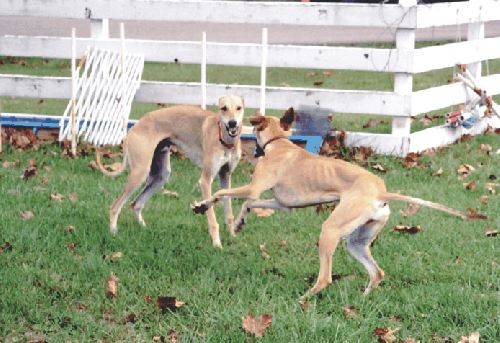 © Michal Dubrovsky 2000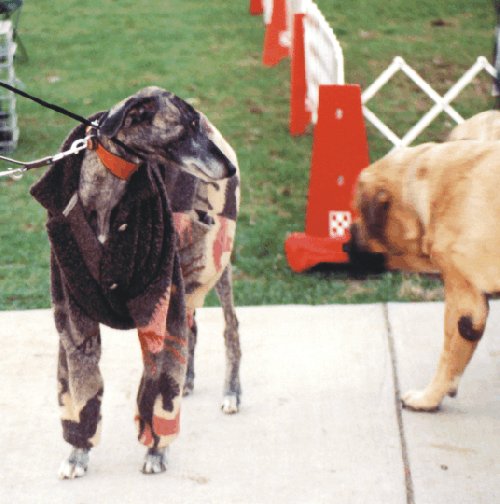 Best Veteran Aswad Shi'Rayân taking a nap ~ Who are you!!
© Jack McGuffin 2000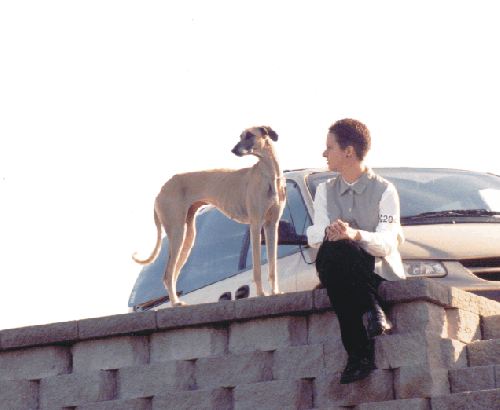 Faraascha "Kira" Shi'Rayân with Jennifer Newman
© Jack McGuffin 2000
---
Our goal is to display results as completely and as accurately as possible
If we have omitted or misquoted something, please contact us
We would also like to see your winner illustrate these pages
If you send us a picture, we will display it for free.
For the Eastern Hemisphere contactPatricia Lauer
For the Western Hemisphere contact Dominique Crapon de Caprona
---
We strive for accuracy but bear no responsibility for the contents of these pages, which, including texts and images, are copyrighted by Dominique Crapon de Caprona and Patricia Lauer. Reproduction of these materials is prohibited without expressed, written permission.