Arts/Culture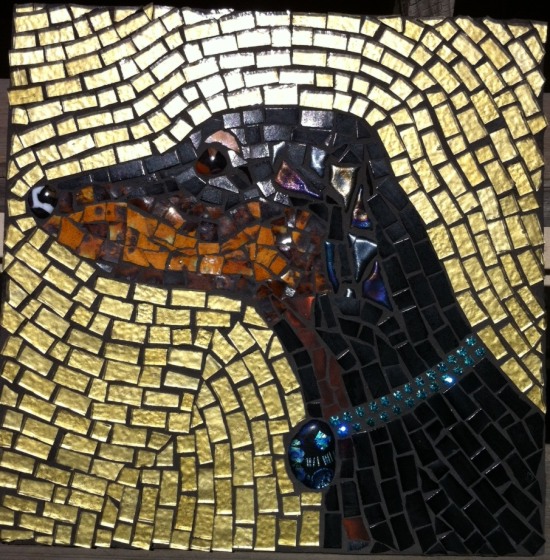 © Lovelady 2013

Mosaic, April 2013, by Nancy Lovelady
of her Sloughia Grace
Shi'Rayan's Tamima at McHan


Outline done by mosaic artist Martin Cheek (UK)




The cabochon is a piece of fused glass. The ears, nose and eye are glass fusions from Martin Cheek.
The background is gold tile, the collar is made up of teal rhinestones. Grace's brindling is from some handmade pottery
All pieces are grouted with charcoal colored grout.



Submitted by Nancy Lovelady, USA
Private collection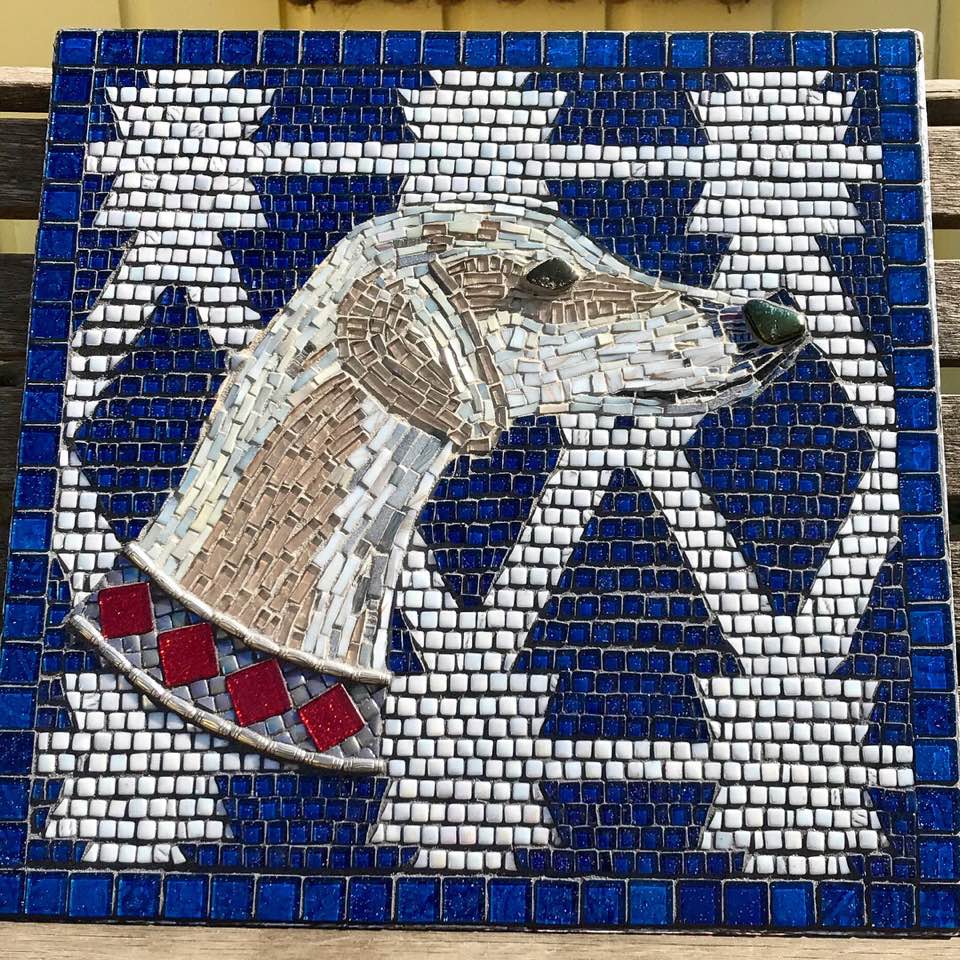 Mosaic, 2017, by Nancy Lovelady



18"x18" hand cut tile and fused glass, created for owner Johanna Sjovall, Finland
Depicting Multi Ch. Jassem de la Berondiere
Grouted in multiple colors, with Moroccan background, in Finnish colors
Some pieces are 1/8th of one inch.
Other material include iridized eco-recycled glass, glitter tile, sterling coated beads

Private collection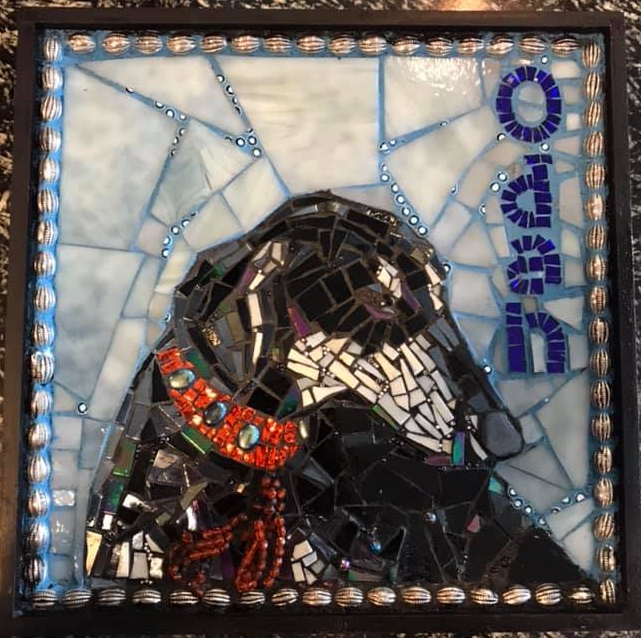 Mosaic, 2020, by Nancy Lovelady

Of Famous American Sloughi multi Ch. O'Dah Shi'Rayan, F.Ch., ORC, SGRC5


A beautiful blue background of stained glass and Italian millifiori sandwiched between and finished with matching blue grout.
The main body fur is black glossy tile, iridized and fused glass shards...cream and iridized Sicis tiles for the tan markings/highlights,
that are grouted and then seed beads of similar colors pressed into the grout.
The collar is orange wave mirror, reflective blue/green bead cabochons for the focal points
and the tassel is made up of Czech glass beads which is 3-d. Last is the sterling bead border.


Private collection