THE SHI'RAYÂN "T" LITTER
The Parents

Click on the dogs' names to see their achievements
Half Tunisian Munya Shi'Rayan, F.Ch, SGRC
(Tarfa GRC X Multi Ch. A'Ssissa Shi'Rayan, WW 97, SGRC, ORC, FCC)
Sameer Shi'Rayan, GRC
(Multi Ch.BIS O'Dah Shi'Rayan, ORC, SGRC5 x Ch. Najeeba Shi'Rayan, SGRC2)
Any questions? please contact us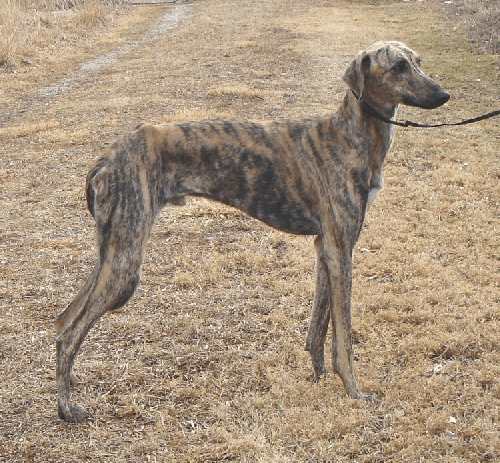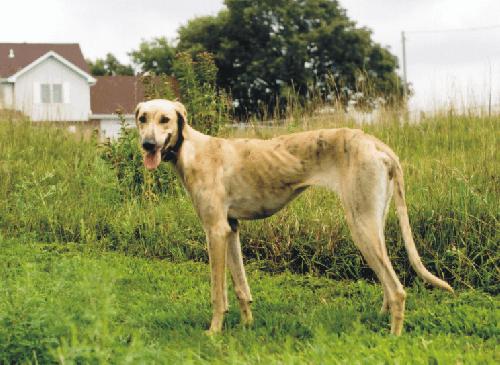 Left: Sameer Shi'Rayan, Right: Munya Shi'Rayan © de Caprona
We waited a long time for the right male for Munya.
We hope this breeding, because of the parents pedigrees and achievements (Sameer is still young but shows great promise)
and their parents' stellar achievements will result in outstanding performance and conformation Sloughis
combining substance with elegance
This breeding also brings forward the old French line of Kahloul de la Treille
blended with a recent North African (Tunisia) bloodline.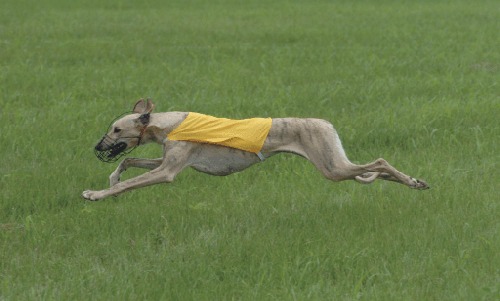 Munya coursing in Kansas © Shot on Site
Puppies born February 1 2010
Their names are
Boys: Thamin means precious
Tayyar means swift
Taruub means joyful
Tama'un means keen
Girl:Tamima means Omen
3 weeks old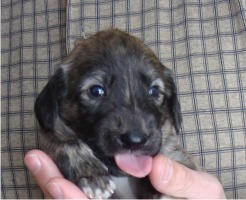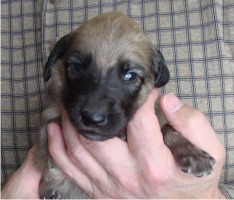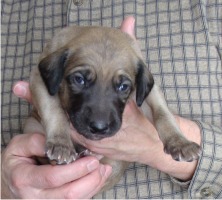 3 boys with black mask, left: sand brindle, center: sand with overlay, right: sand.
© de Caprona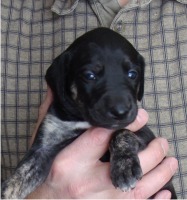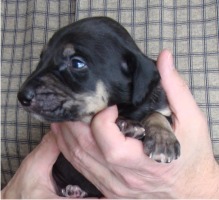 Left: girl and right: boy sand brindle black mask black mantle
© de Caprona
The first time Shi'Rayan has puppies in the color sand/brindle/black mantle/black mask
All the Sloughi black markings together!
More pictures under "Growing up at Shi'Rayan"
and the puppies' names

~ THE "T" LITTER GROWING UP ~