THE SHI'RAYÂN "W" Litter



The Parents




Mother

Suhaymah, GRC, runner up for the Nubia Memorial Cup in 2010
sister of Nubia Memorial Cup Winner 2011: Sameer Shi'Rayan, SGRC2


Father

Ch.I'Saar Shi'Rayan, SGRC4, ORC, Nubia Memorial Cup 2005
# 1 all breeds in American Sprint Racing and K'Lar Award 2005
I'Saar is now 12 years old and half North African (Tunisian) through his father Tarfa



We strongly believe that the Sloughi should be bred in all of its coat colors and are pleased to see several in these vital puppies




With little inbreeding, these puppies have many top American Sloughi athletes in their pedigree, we hope they will run like the wind




and have a healthy athlete's constitution



7 Nubia Memorial Cup winners for best performance Sloughi in a given year:
Aswad Shi'Rayan, A'Ssissa Shi'Rayan, Bouthayna Shi'Rayan, Fahel Shi'Rayan, Najeeba Shi'Rayan, O'Dah Shi'Rayan,
and their dad I'Saar Shi'Rayan
2 K'Lar Award winners: Fahel Shi'Rayan (2001 & 2002) and their dad I'Saar Shi'Rayan in 2005

Conformation Champions and Best in Show winners as well, see pedigree below.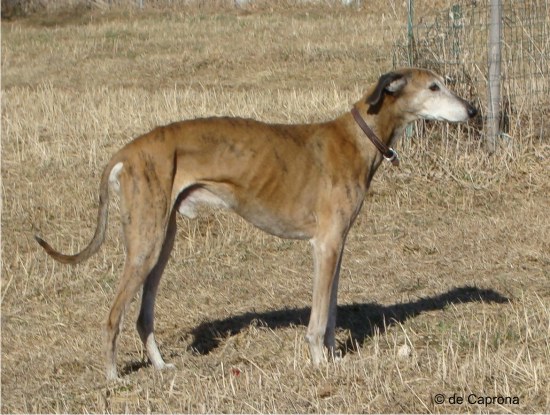 Left: I'Saar, March 2012, right: I'Saar celebrated his 12 birthday on January 5 2012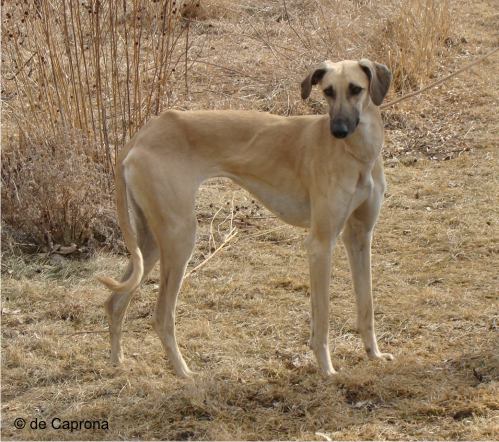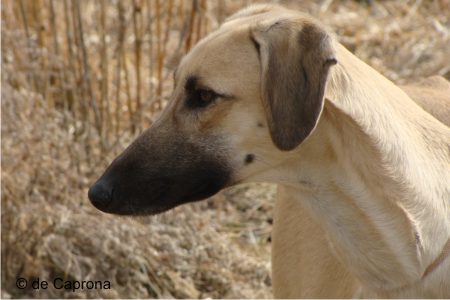 Suhaymah © Dominique de Caprona



6 puppies born March 6 2012



2 males: 1 sand brindle/black mask/overlay, 1 all black at the moment (will become black mantle)
4 females: 1 red sand, 1 sand/light brindle/black mask, 1 sand black brindle/black mask, 1 sand brindle black mask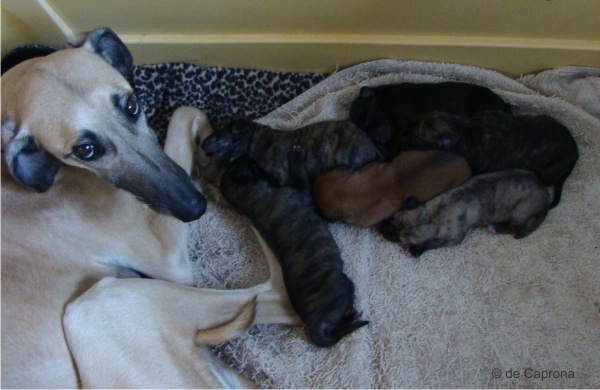 Suhaymah and her 4 days old puppies



The W litter's pedigree


Multi Ch. World Winner 1997 A'Ssissa Shi'Rayan, the 7th Nubia Memorial Cup winner (1996) is Syringa Happiness' grandmother.


US International Ch. I'Saar Shi'Rayan, SGRC4, ORC, Nubia Memorial Cup 2005, K'Lar Award 2005
Red brindle overlay

Tarfa, GRC, import Tunisia
Sand light brindling

Yeha,
Sand brindle, Tunisia






Kahena,
Red black mask,Tunisia






FCI International Ch Bouthayna Shi'Rayan, SORC, FCM, GRC, Nubia Memorial Cup 2000
Golden brindle

Multi CH. BIS, BISS Aswad Shi'Rayan, ORC, SGRC, FCC, Nubia Memorial Cup 1997
Sand brindle black mask






Estrella de Moreau,
Black red brindle






Suhaymah Shi'Rayan, GRC
Sand black mask

US International Ch. BIS O'dah Shi'Rayan SGRC5, ORC
Nubia Memorial Cup 2007-2008-2009,
Sand black mantle, black mask

US International Ch. Bi-Na Mahanajim, SGRC
Sand black mantle black mask







US International Ch.Ibtsama Haifa Shi'Rayan, F.Ch., GRC
Red sand






US International Ch.Najeeba Shi'Rayan, SGRC2, Nubia Memorial Cup 2006
Sand brindle black mask

US International Ch. BISS Fahel Shi'Rayan, SORC, FCC, F.Ch., SGRC6
Nubia Memorial Cup 1998-1999-2001-2002-2003-2004, K'Lar Award 2001 & 2002
Sand brindle black mask






US International Ch.Syringa Happiness at Shi'Rayan, SGRC, ORC
Sand brindle black mask





7 days old
17 days old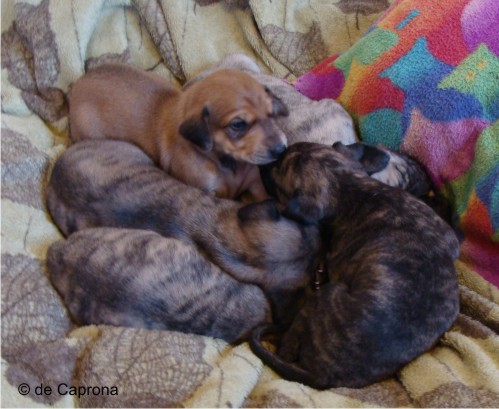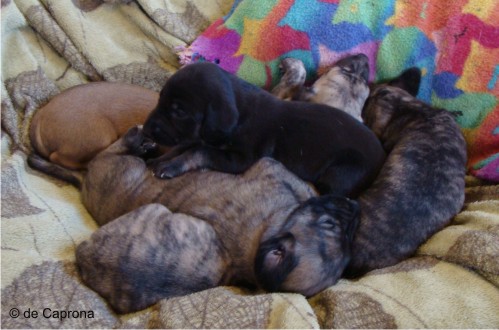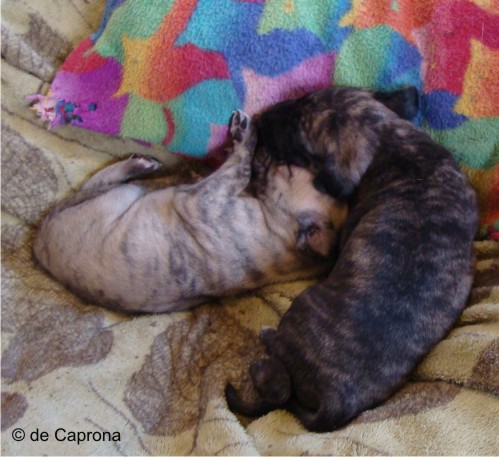 ~ THE "W" PUPPIES GROWING UP ~

---
Back to Home Page ~ Back to Puppy Page