PUPPY BITCHES
12-18 Months
Judge Jack McGuffin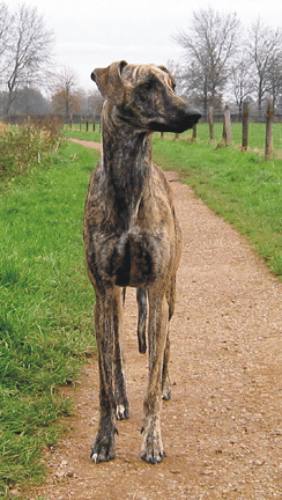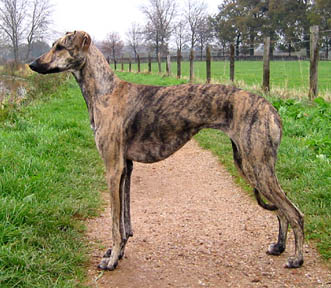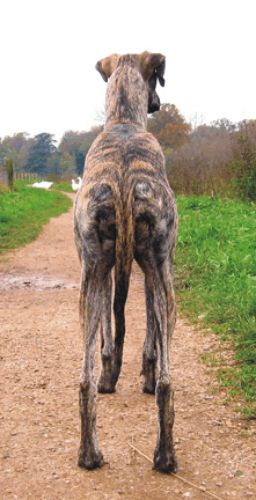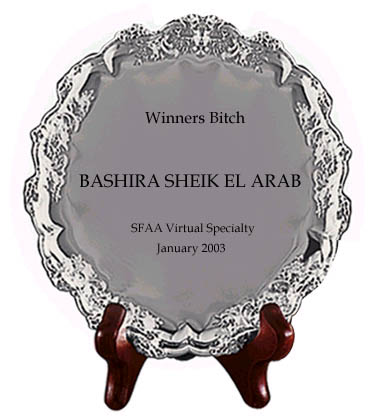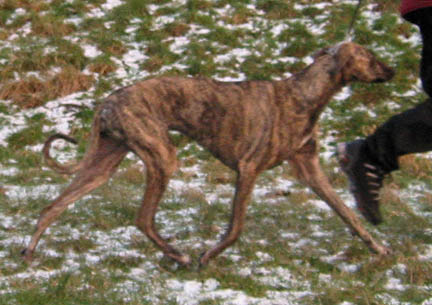 1st WBBASHIRA SHEIK EL ARAB DOB May 11, 2001 (Owned by Duncan, Netherlands, bred by Lauer, Germany) This is an extremely handsome young bitch, beautifully pigmented, and of wonderful solid construction and proportions throughout; with nice flowing lines showing an outstanding combination of substance, strength, and refinement. Beautiful headpiece and expression topping a strong, well set neck and flowing into a beautiful topline, nicely coupled. Her two profile shots here exemplify how a well-formed withers/topline and underline may appear quite differently depending on 'severity' of stance, but there's no denying that she appears wonderfully assembled. Hard to fault regardless of an apparent superficial ear injury. Appears to move with lightness and ease. Today she is my Winners Bitch.



Welcome Page
- About Sloughis - Articles of Interest to All Dog Lovers - About SFAA - The Nubia Memorial Cup - Photo Gallery
- SFAA's Code of Ethics - Specialties - Hall of Champions - Sloughi Rescue
- SFAA Contacts - Links - Prince of Sloughis Video/fund raisers
- Entrance (web ring page)

These pages,as well as the text and images within them, are copyrighted by SFAA 1995-2004.
They may not be reproduced without written permission from the Sloughi Fanciers Association of America.