NATIONAL SPECIALTIES

In an attempt to provide the dog fancy with an illustrative picture of the Sloughi breed, SFAA continues to organize ongoing specialty and field events which include an array of Sloughi 'type' and coat color, representing as wide a range of breed composition as possible, and including dogs from several different breeders of different countries, including the countries of origin.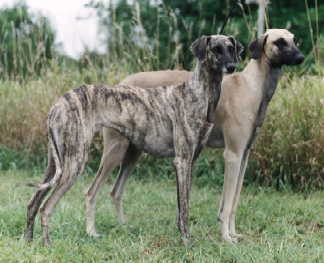 A'Ssissa Shi'Rayan & El Emin Schuru-esch-Schams © de Caprona
Welcome Page
About Sloughis - Articles of Interest to All Dog Lovers - About SFAA - The Nubia Memorial Cup - Photo Gallery
SFAA breeders - SFAA's Code of Ethics - Specialties - Hall of Champions - Sloughi Rescue
SFAA Contacts - Links - Prince of Sloughis Video/fund raisers - SFAA High Achievers - SFAA Partners
Entrance (web ring page)


These pages,as well as the text and images within them, are copyrighted by SFAA 1995-2010.
They may not be reproduced without written permission from the Sloughi Fanciers Association of America.