Established
September 15 of 2008


The second project associated with ASNAS was organized in Algeria by Mr.Joseph Mangelsdorf in spring and
summer of 2010
and the Sloughi owners and breeders in the region of Bensekrane. Mr.Joseph Mangelsdorf travelled several times from Tiaret to Bensekrane in April, and July and worked there with the Sloughis owners and breeders who opened their doors to him.
Mr.Joseph Mangelsdorf at first donated from his own resources, and later on, with funds from ASNAS, provided the Sloughis of the region with vaccinations against rabies and canine deseases, worming, antibiotic oinments, as well as insecticides against fleas and ticks. Several litters of puppies and their mothers were treated as well.
The second phase of this 2010 effort took place end of August, when Mr. Mangelsdorf once again travelled to Bensekrane, and beginning of 2011 a third vaccination effort (this one supported by a generous private donation) took place in that region. A total of about a 100 vaccines againt Rabies and about 90 vaccines against canine diseases were provided, as well as antibiotics, products against ticks and fleas, and wormers.
In December of 2011, ASNAS has provided the hunters of Bensekrane with 50 vaccines against canine diseases, 38 against rabies and wormers for their Sloughis.
Further updates under the pictures.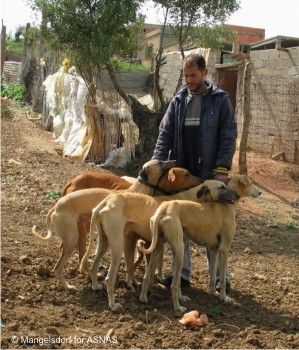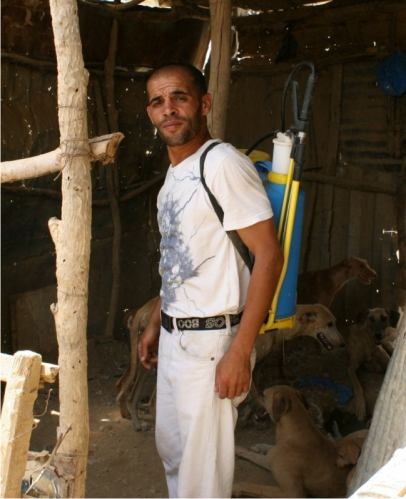 Some of the Bensekrane Sloughis that ASNAS supports Treatment againt external parasites (ASNAS provides the product in that spray)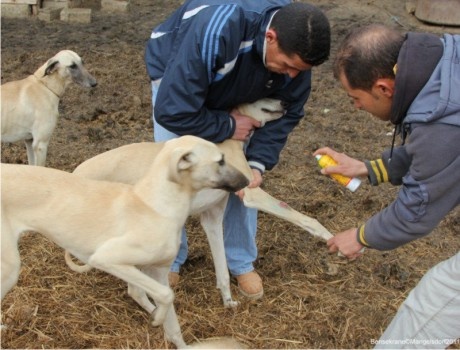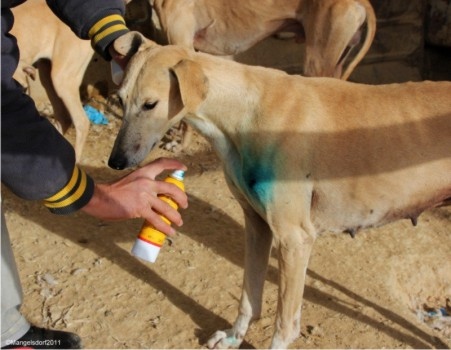 Left antibiotic treatment of an infected snake bite; right: antibiotic treatment of an injury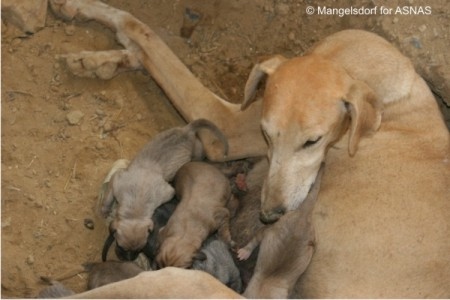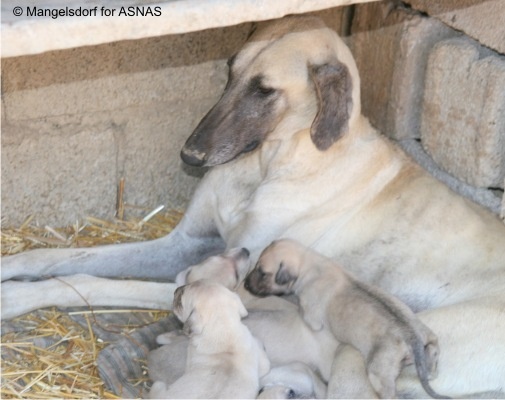 Two litters vaccinated in Spring of 2010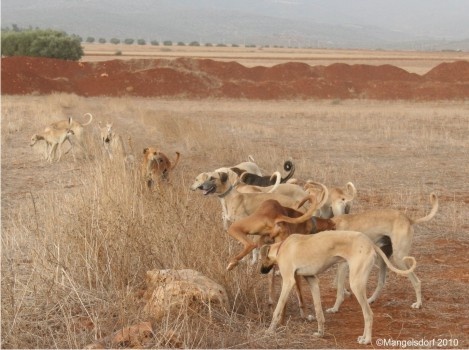 Some more of the Sloughis supported by ASNAS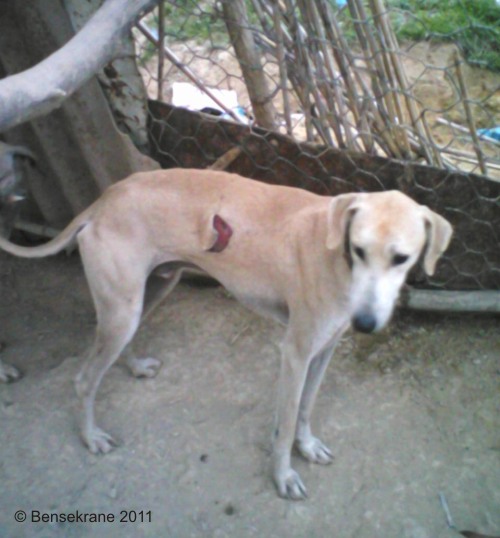 Why antibiotics are needed when a Sloughi gets injured by a car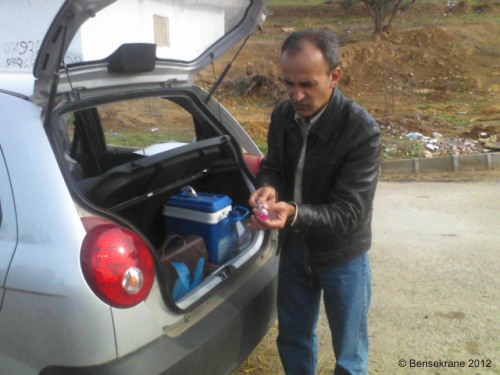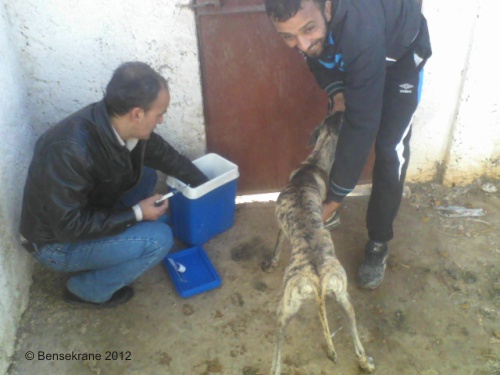 The veterinarian in Bensekrane
Waiting to be vaccinated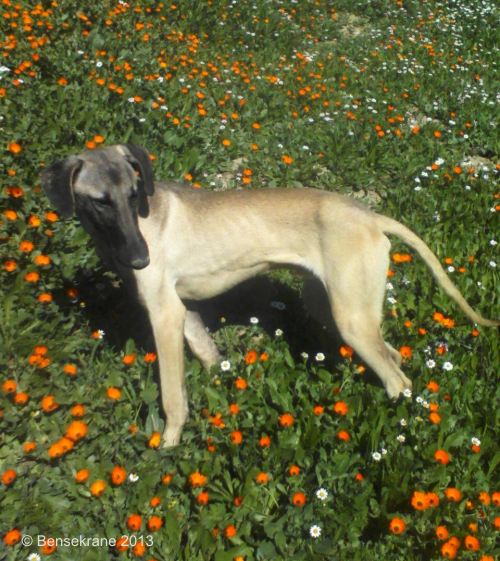 More Bensekrane Sloughis who profit from ASNAS support, in the company of a black and white Pointer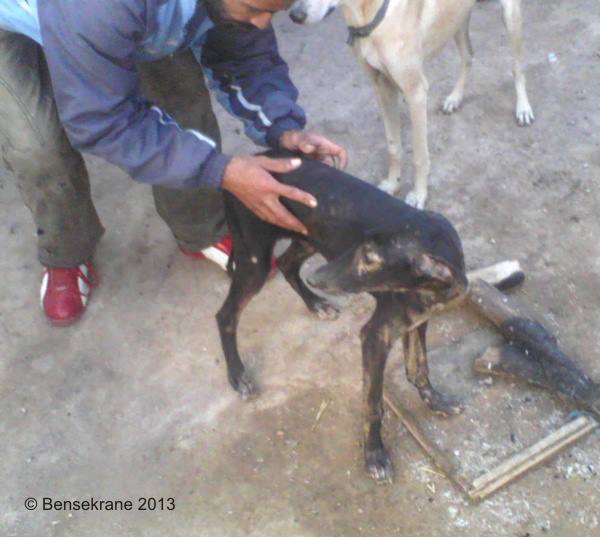 SFAA
gave a substantial donation for this project as well.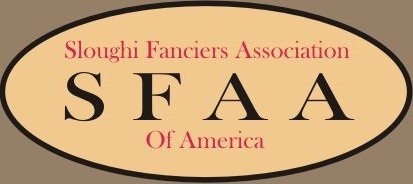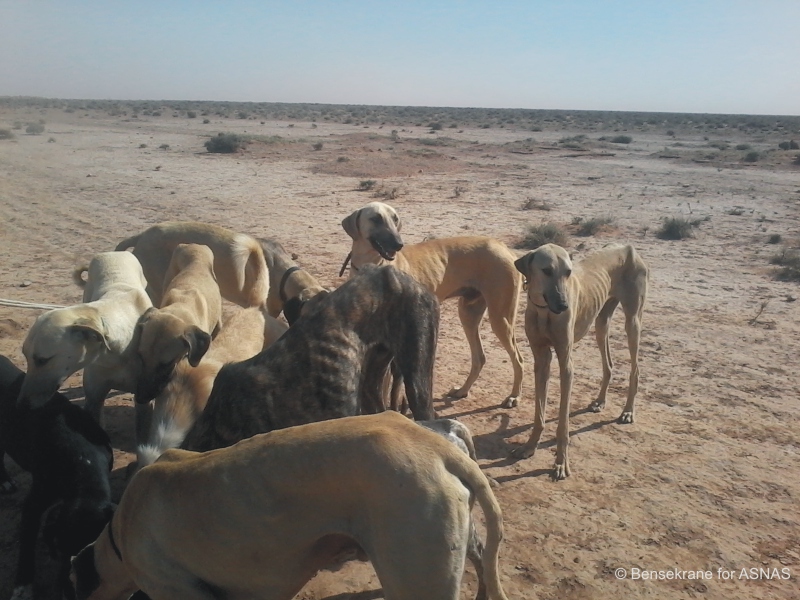 Bensekrane's Sloughis in 2015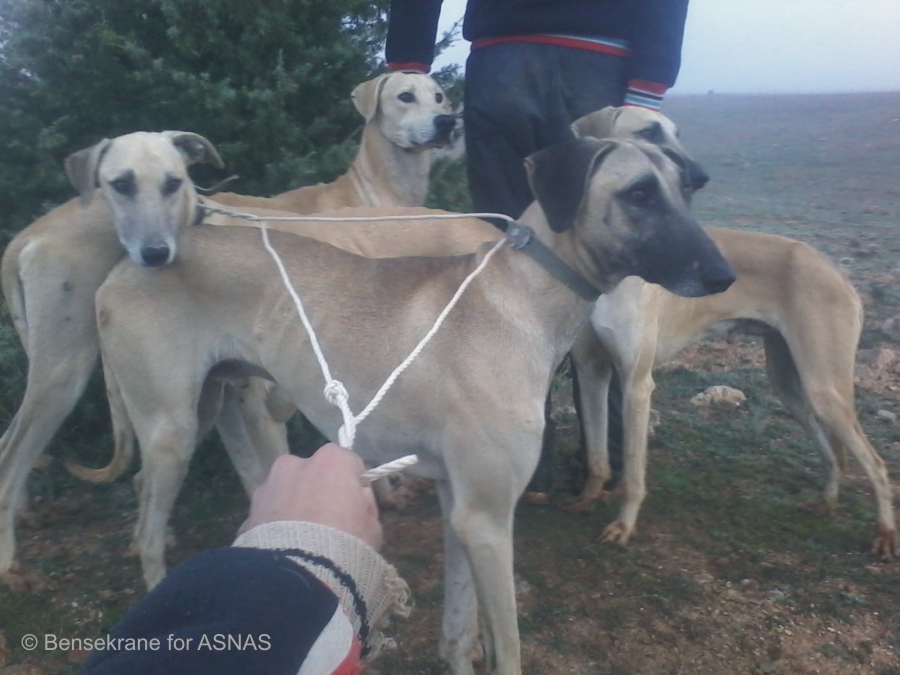 In June of
2012
, ASNAS has provided the Sloughis of Bensekrane with 50 vaccines against rabies, 17 against canine diseases, Sebacil (external parasites) and Evomec (Wormer)
All pages copyrighted to © de Caprona for ASNAS since 2012