HALL OF CHAMPIONS
HERDING
Sloughis have taken part in Herding tests, and we present here the first Herding Certified Sloughi with trainer/ owner Ann Chamberlain.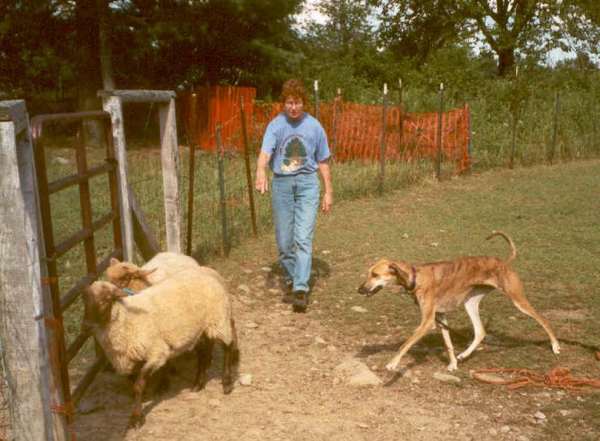 BISS IABCA International
Ch Shi'Rayan's Iswaar at Mazoe
FCI





Welcome Page
- About Sloughis - Articles of Interest to All Dog Lovers - About SFAA - The Nubia Memorial Cup - Photo Gallery
- SFAA's Code of Ethics - Specialties - Hall of Champions - Sloughi Rescue
- SFAA Contacts - Links - Prince of Sloughis Video/fund raisers
Entrance (web ring page)
These pages,as well as the text and images within them, are copyrighted by SFAA 1995-2010.
They may not be reproduced without written permission from the Sloughi Fanciers Association of America.