HALL OF CHAMPIONS
TRACKING
Sloughis have recently started to be involved in tracking, and are showing promising progress under the guidance of dedicated owners. Now that the American Kennel Club has permitted that the Sloughi breed take part in AKC tracking events, we hope this will boost the participation of this breed.

UKC Ch Latiifa Shi'Rayan
following a set track with owner Ellen Brady.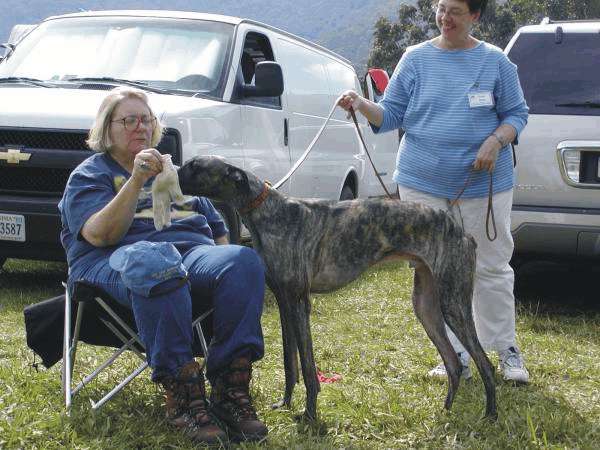 Najeeb Storm Shi'Rayan, with his tracking teachers September 2003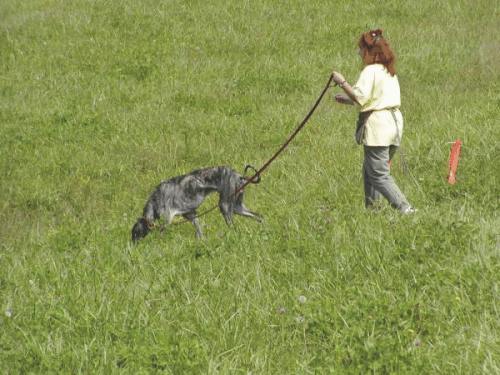 Najeeb Storm Shi'Rayan following an advanced track with owner Ellen Brady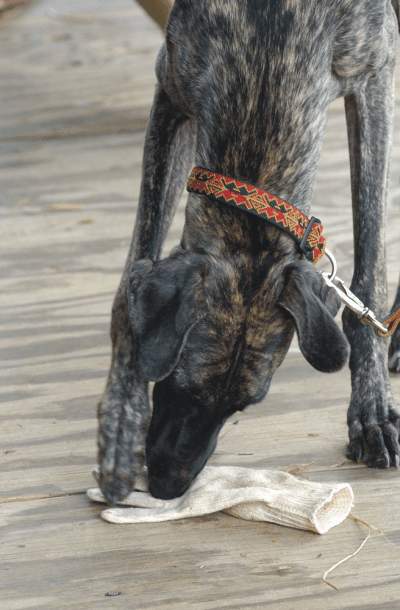 Najeeb Storm "indicating"

Welcome Page
- About Sloughis - Articles of Interest to All Dog Lovers - About SFAA - The Nubia Memorial Cup - Photo Gallery
- SFAA's Code of Ethics - Specialties - Hall of Champions - Sloughi Rescue
- SFAA Contacts - Links - Prince of Sloughis Video/fund raisers
Entrance (web ring page)
These pages,as well as the text and images within them, are copyrighted by SFAA 1995-2010.
They may not be reproduced without written permission from the Sloughi Fanciers Association of America.