SPIRIT OF RESCUE AWARD
2007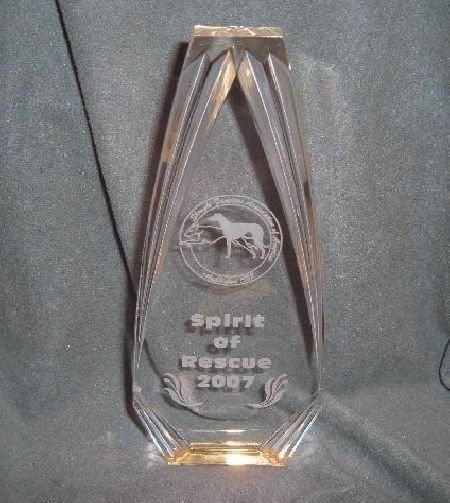 It is the first time that this very special trophy is awarded by the Sloughi Fanciers Association of America.
It is awarded to SFAA member Caroline Mathews (United Kingdom).
This award was inspired by and is in recognition of Caroline's outstanding and courageous commitment
to helping many Sloughis in need in the United Kingdom.
Through this experience, Caroline Mathews has now become the Voice of the Sloughi in Need,
and created a website helping Sloughis worldwide:

Welcome Page
About Sloughis - Articles of Interest to All Dog Lovers - About SFAA - The Nubia Memorial Cup - Photo Gallery
SFAA breeders - SFAA's Code of Ethics - Specialties - Hall of Champions - Sloughi Rescue
SFAA Contacts - Links - Prince of Sloughis Video/fund raisers - SFAA High Achievers - SFAA Partners
Entrance (web ring page)


These pages,as well as the text and images within them, are copyrighted by SFAA 1995-2010.
They may not be reproduced without written permission from the Sloughi Fanciers Association of America.