THE WINTER OF 2009
followed by Spring 2010
December 2009-January 2010 saw freezing rain, snow storms, freezing fog, and temperature down to - 32 F
the like of which had not been seen across the Great Plains for a long time

FREEZING RAIN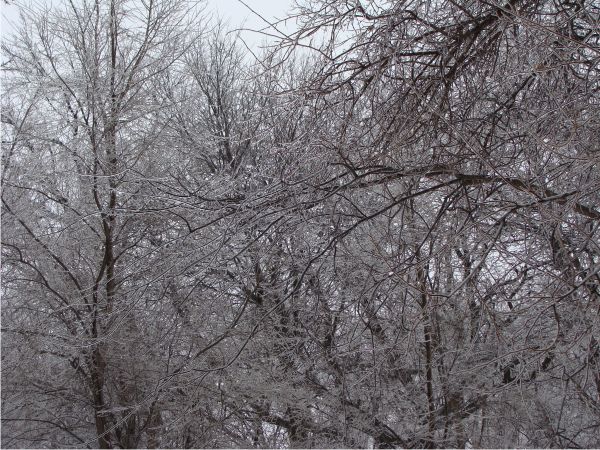 FREEZING FOG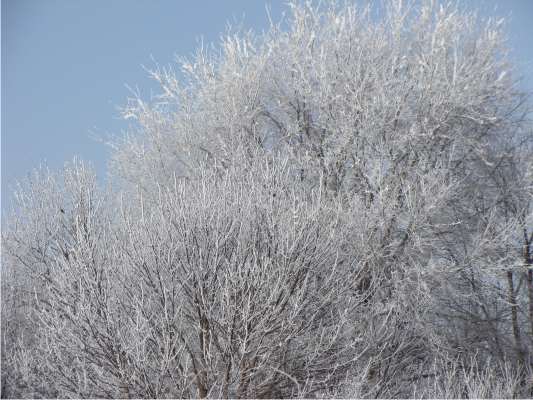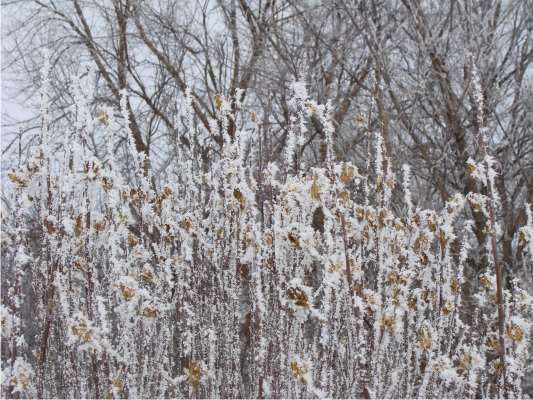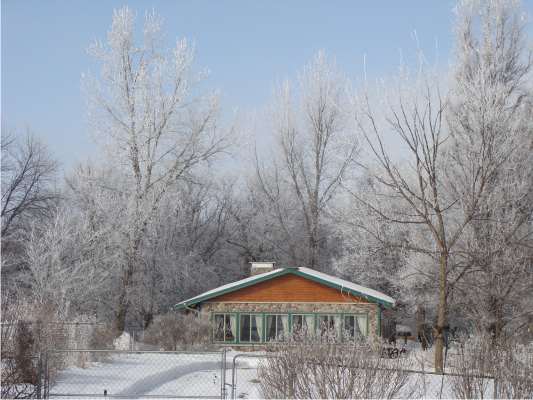 MASSES OF SNOW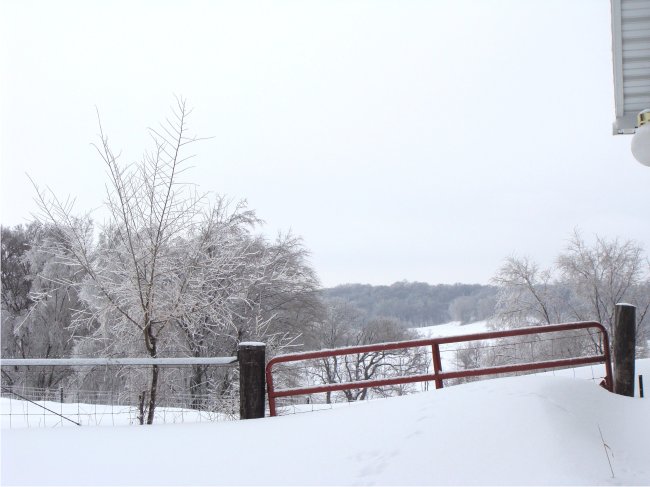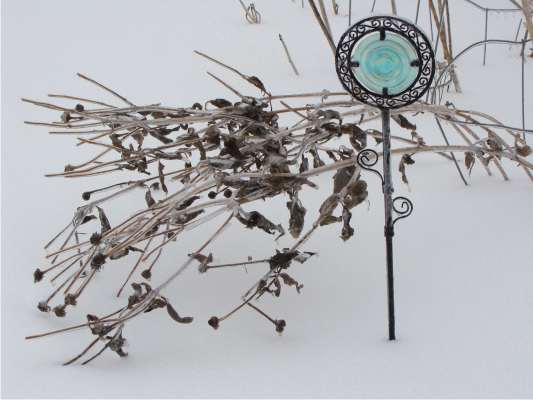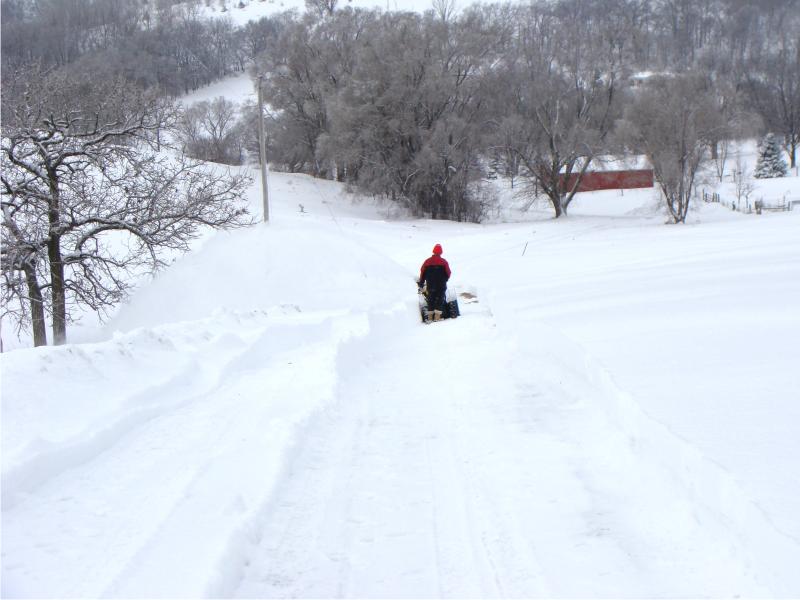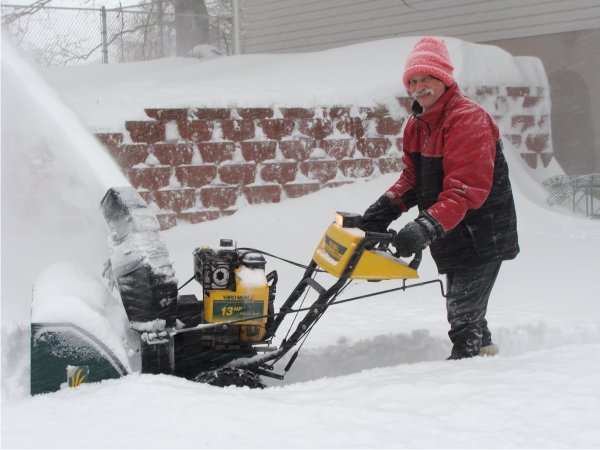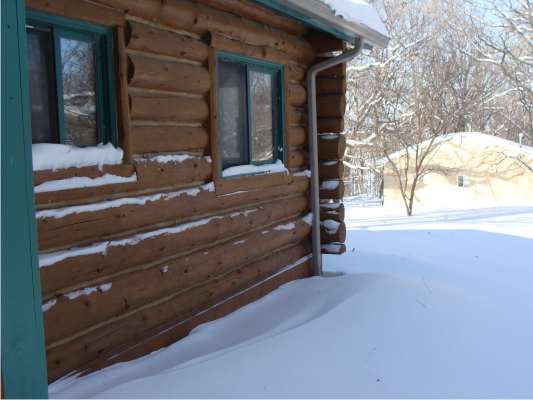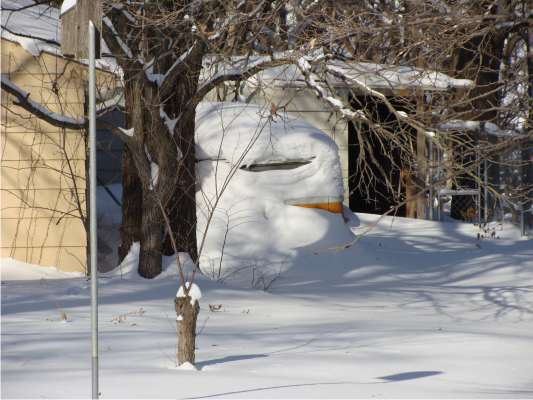 AND WHERE ARE THE SLOUGHIS?
INSIDE, WATCHING US WORK !!!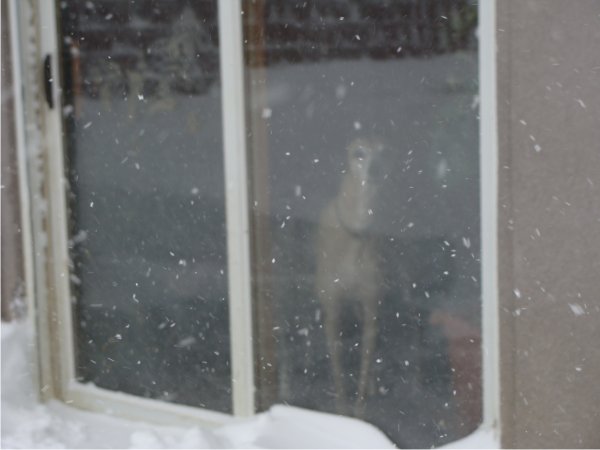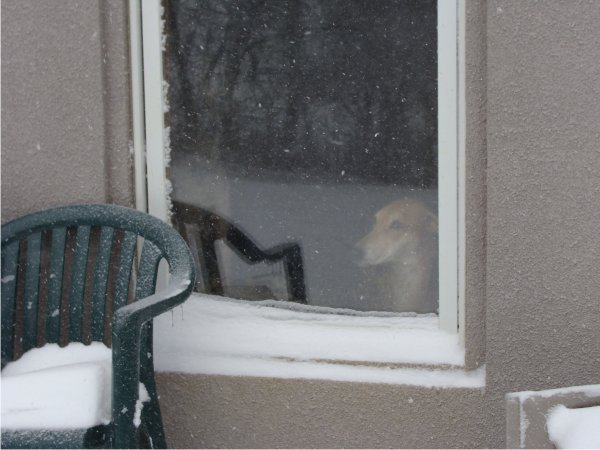 ALL PHOTOS © de CAPRONA
---
SPRING OF 2010
The following Spring saw an explosion of flowers in the garden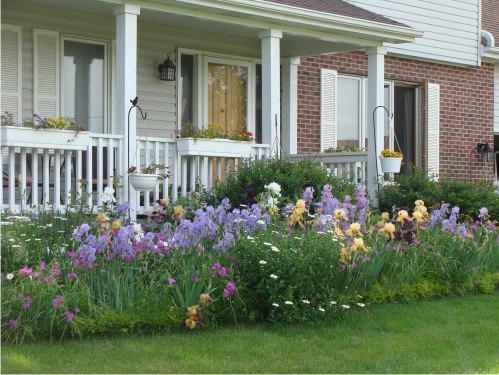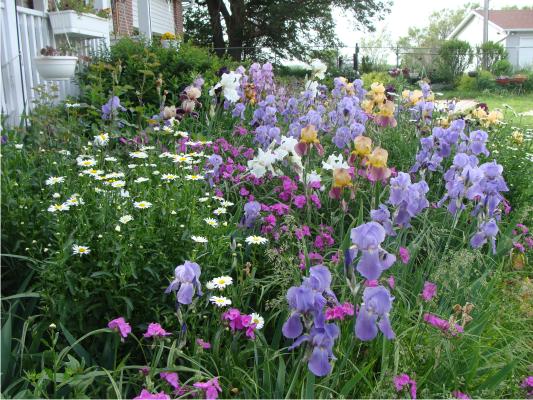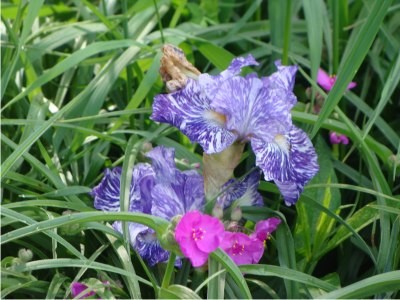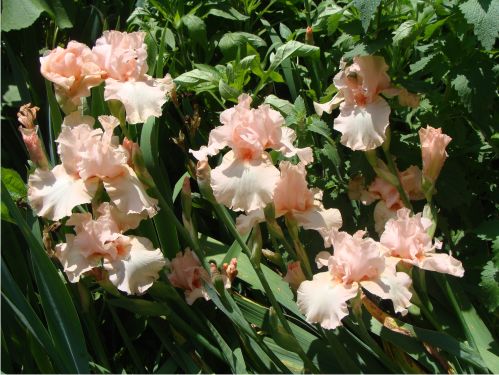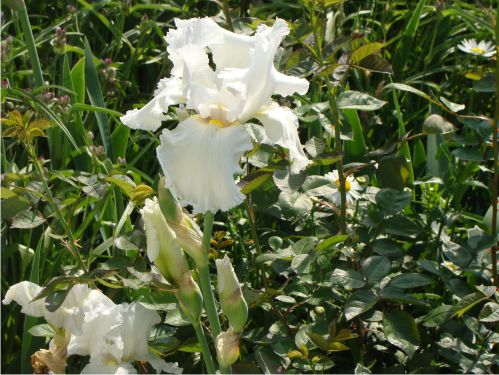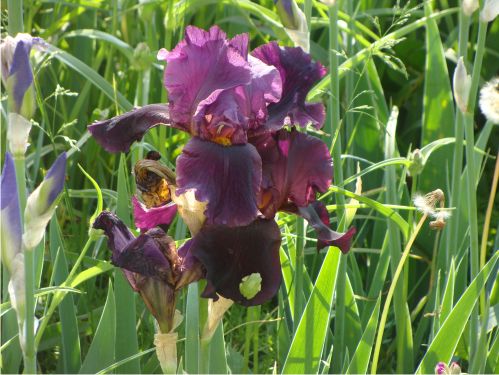 A little tree frog on the Iris left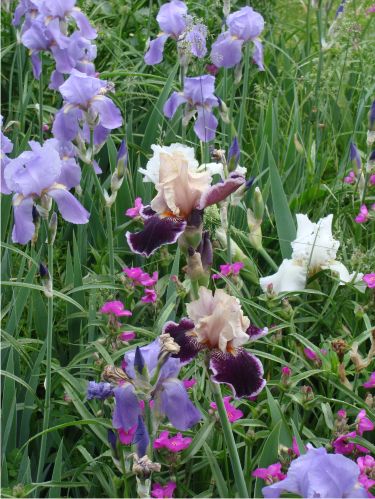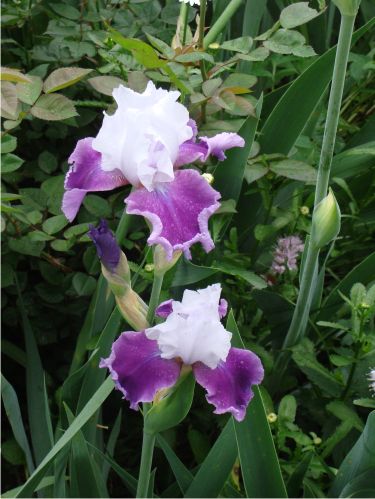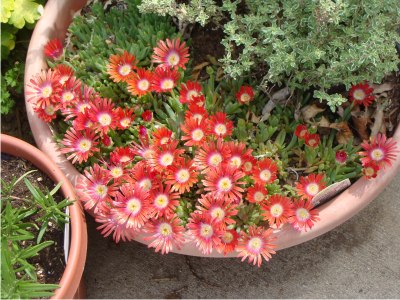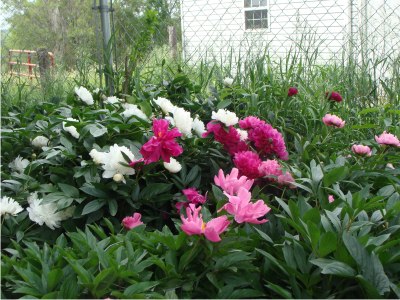 ALL PHOTOS © de CAPRONA

All contents of these pages, including texts and images, are copyrighted by Dominique Crapon de Caprona and Bernd Fritzsch.
Reproduction of these materials is prohibited without expressed, written permission.