NEWS 2012
News 2003
News 2004
News 2005
News 2006
News 2007
News 2008
News 2009
News 2010
News 2011

---
New entry page for the Preserving the Sloughi website
here


Check out updates of the Association for the Support of North African Sloughis
here
---

1962-2012 50 years with Sloughis

---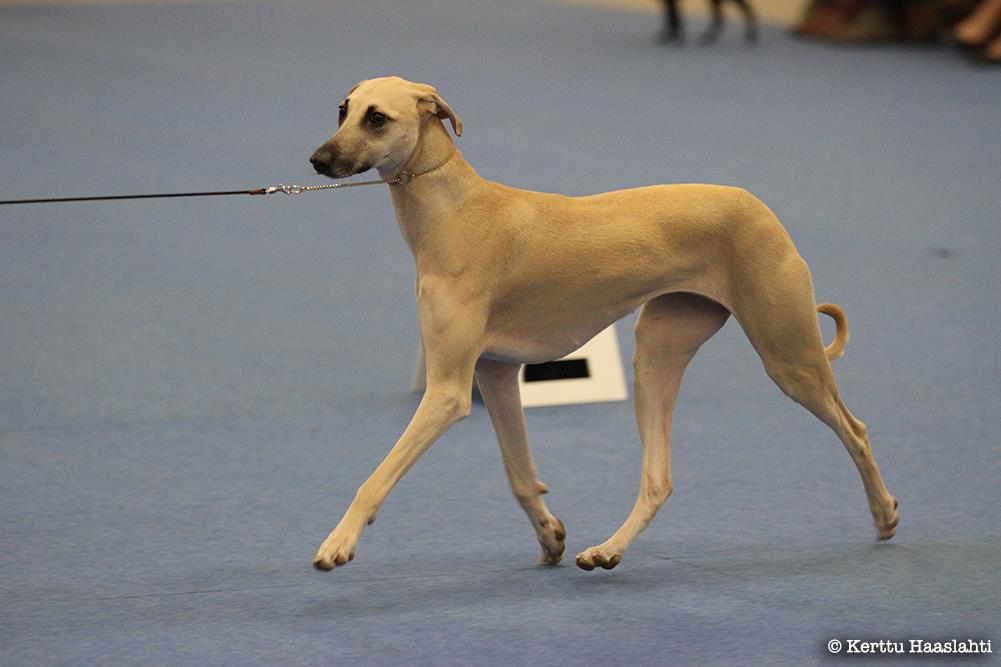 V'Hiba Shi'Rayan

, rated Excellent at her first big show in Helsinki, Finland, December 2012
Congratulations to owners Pia Chaouki and Ulla Makinen

---

New Gazegound Racing Champion (GRC) in LGRA straight racing


Ulfah Shi'Rayan


The 45th for the breed Sloughi in the USA
SSARA December 15

---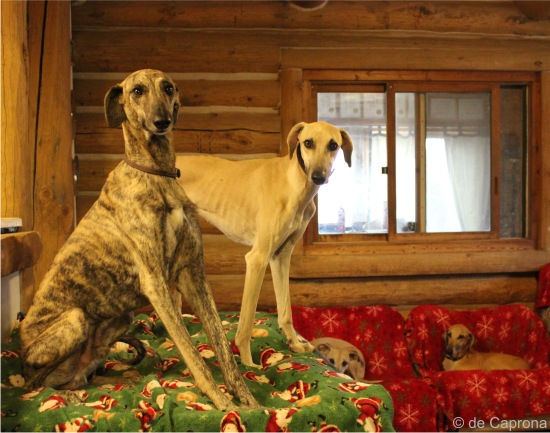 Sameer Shi'Rayan

(brindle)
gets the last points towards the big title of Superior Gazehound Racing Champion 3
in Sprint Racing
SSARA November 14

---
V'Fa'Iz Shi'Rayan

at the Lure Coursing Swedish Club competition October 8-9
He was Best sloughi and had the days second best points, only beaten by an adult Whippet girl!
"Little Big Man" made two excellent heats says Ingela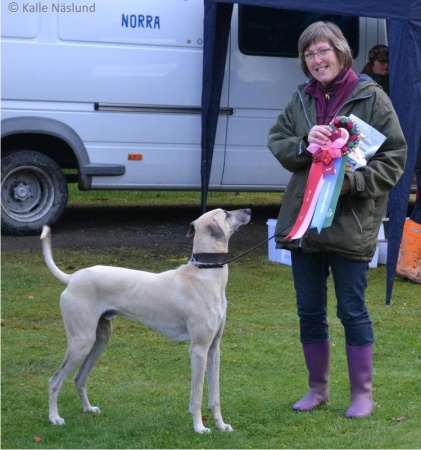 ---
NARC Sprint racing Challenge, September 28, 29, 30


High score BOB and Best Veteran Sameer Shi'Rayan, undefeated




High score BOS Amal




Sameer


Amal on the lure!!

For NARC's 10th anniversary, a very special event: the Legends race, September 29
Legends are older than 8 years old
with beautiful blankets made by Vicki Fagre


Shi'Rayan's Legends:




O'Dah, Omayma, Omneya and Najeeba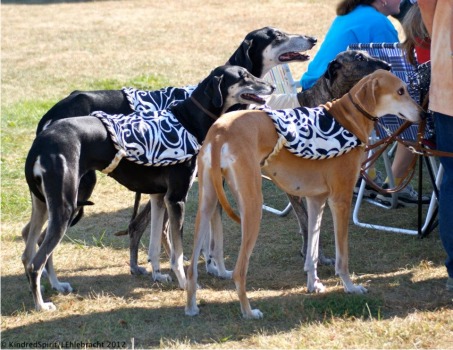 ---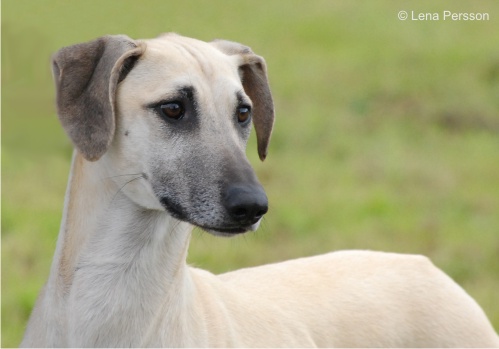 Congratulations to Ingela Näslund and
V'Fa'iz Shi'Rayan


2nd Best Male, winning his first CAC at his first show of SvVK, Bjurholm, Sweden,
August 11

Judge Dr György Tesics, Hungary

---
Congratulations to Nancy Lovelady and Grace (Tamima Shi'Rayan)

Richmond Dog Fanciers, CA, Judge: Robert Black, August 5th

Grace wins 3 Miscellaneous points in her first AKC show, Miscellaneous Best Of Breed and 'Best Miscellaneous in Show' !
---
July 15, our "N" litter turns 10 years old

Still in great shape


Nibal Shi'Rayan, SGRC 2 and his sister International Ch. Najeeba Shi'Rayan, SGRC2


Najeeba is the mother of our "S" litter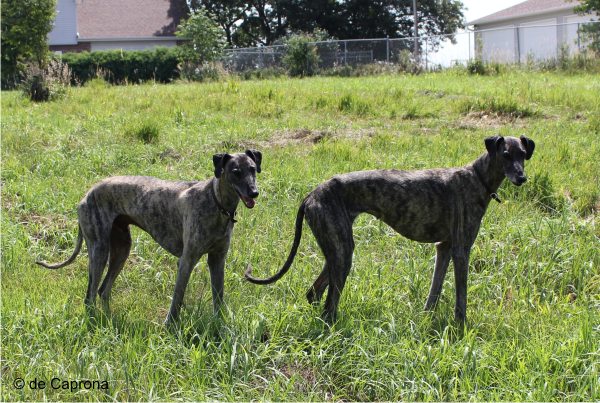 Negma Shi'Rayan


who came back from a home with an abusive husband and
almost went to the home of a very vicious not very smart lady (my gut feeling prevented it)
She came back with a messed up wrist so has not competed in anything
(left of her sprawled in the grass is Omneya Shi'Rayan)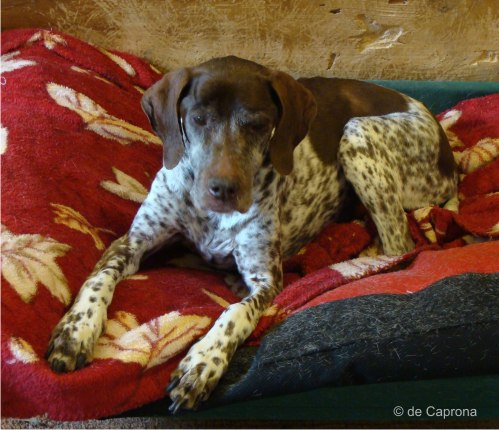 ---
June 1 2012, 8 years old today, the kids of
International Ch. Bi-Na Mahanajim, SGRC and International Ch. Ibtsama Haifa Shi'Rayan, GRC, F.Ch.
from left to right Omneya Shi'Rayan, SGRC, International Ch. BIS O'Dah Shi'Rayan, SGRC5, ORC, F.Ch and
International Ch. reserve BIS, Group winner Omayma Shi'Rayan, GRC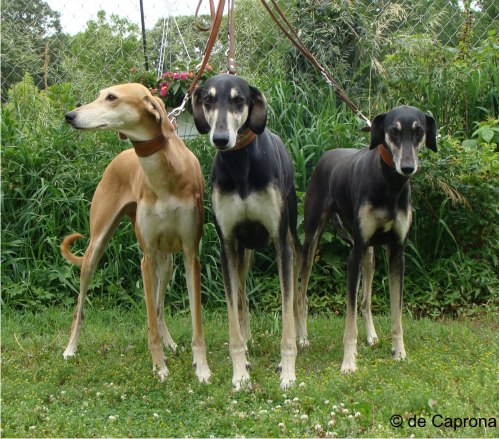 ---
Happy 13th birthday "Lycka" International Ch. Syringa Happiness at Shi'Rayan,

SGRC, ORC,
(IABCA International Ch. BISS Ghali Shi'Rayan x Of Golden West Hannah)
NOTRA Nationals Winner & Amir Trophy 2007
Breeder: Eva Hildorsson, Sweden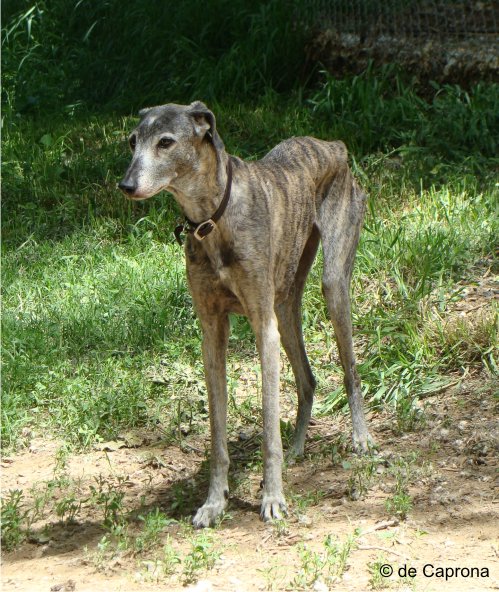 Lycka is the grandmother of our "R" and "S" litters
Great Grandmother of our "U" and "W" litters

---

New Gazehound Racing Champion (Sprint racing) at Shi'Rayan
the 44th for the breed




Bensekrane's Rsassa at Sh

i'Rayan
SSARA, April 14

---
Youngsters

and sisters V'Jada

and V'Atiya Shi'Rayan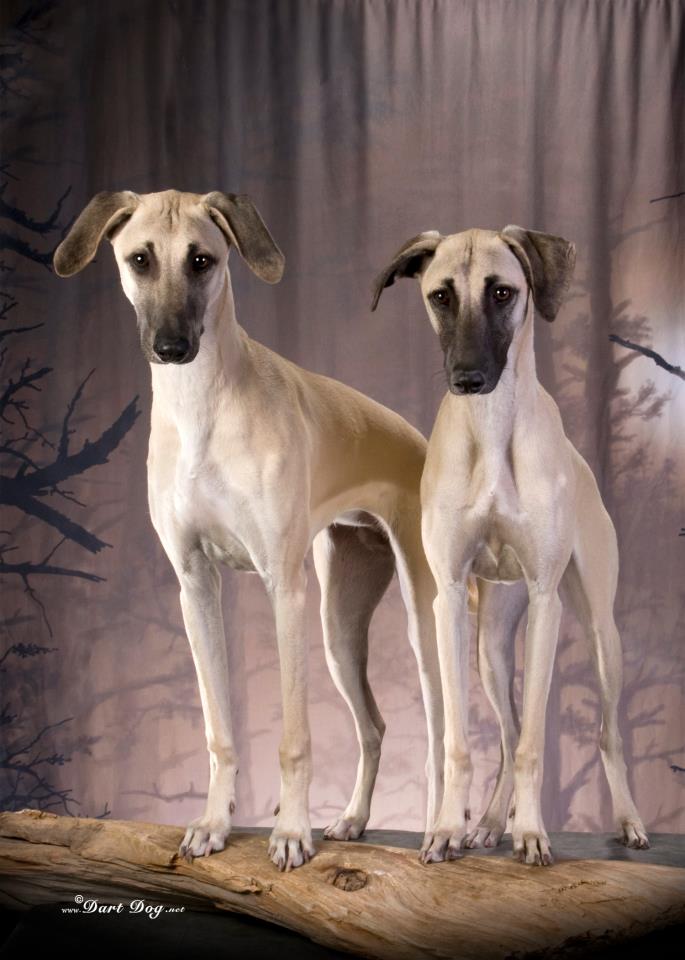 March 3,Scottsdale Dog Fanciers Association Scottsdale, Arizona: V'Jada BOB
April 6, Kachina kennel Club, Glendale, Arizona: V'Jada, BOB and Best in Miscellaneous


April 8, Arrowhead kennel Club, Glendale, Arizona:

V'Jada BOB




April 9, Arrowhead kennel Club, Glendale, Arizona:

V'Jada BOB

and Best in Miscellaneous


Owned by Kathleen True



March 4 , Scottsdale Dog Fanciers Association, Scottsdale Arizona: V'Atiya BOB and Best in Miscellaneous
April 7, Kachina Kennel Club,Glendale Arizona: V'Atiya BOB
Owned by Gayle Sutton

---
Our 2012 litter is born
6 puppies, 2 males, 4 females born March 6


by Ch. I'Saar Shi'Rayan, SGRC4, ORC and Suhaymah Shi'Rayan, GRC


details here

---
Thank you Pia Chaouki, for the wonderful photo of Bernd presenting Sabih Shi'Rayan, in Finland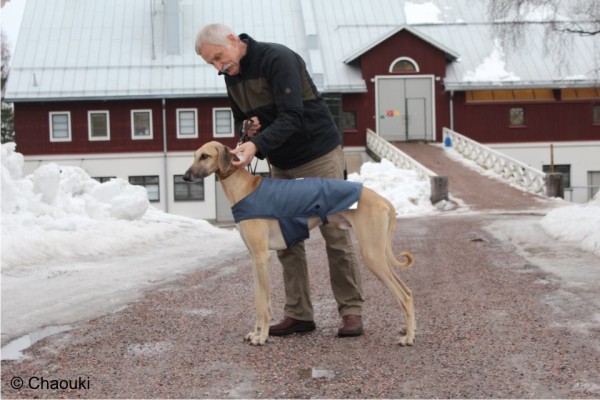 ---

Dominique's article
"Stolen Sloughis
After almost half a century, a case of misappropriated breed identity is rectified"
is published in Sighthound Review (Winter Issue 2012)
---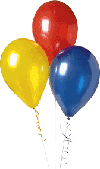 January 5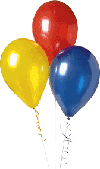 Ch.Ibtsama Shi'Rayan, GRC, F.Ch (left)
Ch.I'Saar Shi'Rayan, ORC, SGRC4 (right)
(Tunisian Tarfa, GRC x Ch. Bouthayna Shi'Rayan, GRC, SORC, FCM)
celebrated their 12 th birthday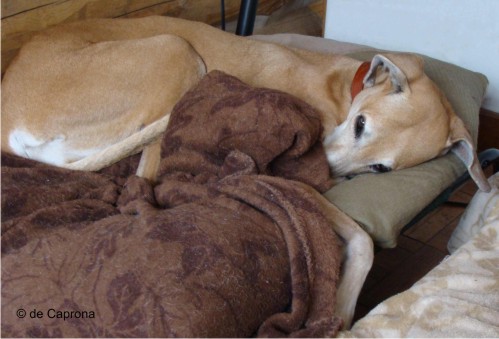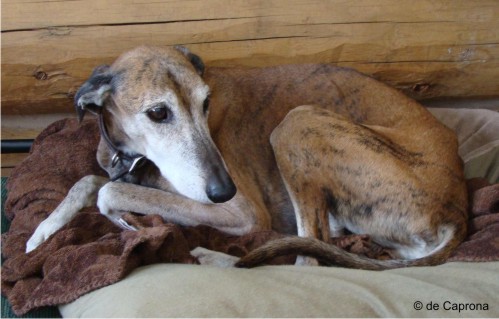 ---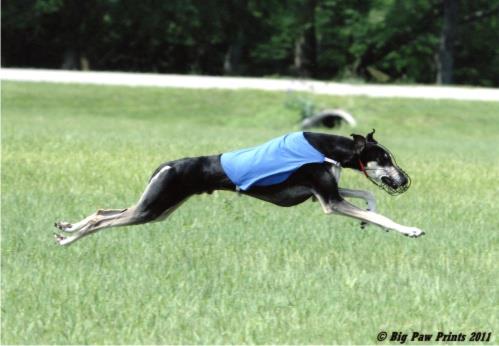 New Field Champion (ASFA lure-coursing)
International Ch. BIS O'Dah Shi'Rayan, SGRC5, ORC
ICA ASFA trial, Des Moines, Iowa, October 1


# 1 Sloughi in ASFA lure-coursing 2011


Bred by : Dr. D. de Caprona
Owned and loved by : Dr. B. Fritzsch
O'Dah is the sire of
#1 Sloughi in NOTRA Oval Racing 2011 Phareeda Shi'Rayan
# 1 Sloughi #4 all breeds in LGRA Sprint Racing 2011 Sameer Shi'Rayan

---

New Oval Racing Champion
International Ch. BIS Phareeda Shi'Rayan, GRC, ORC
NARC NOTRA Racing, Ramsey, Minnesota, August 20-21
Owned, loved, trained and bred by Dr. D. de Caprona


# 1 Sloughi in Oval Racing 2011

(NOTRA)
She is half Tunisian from Douz, her mother is Rym, GRC, F.Ch ,
her father is International Ch. BIS O'Dah Shi'Rayan, F.Ch, SGRC5



---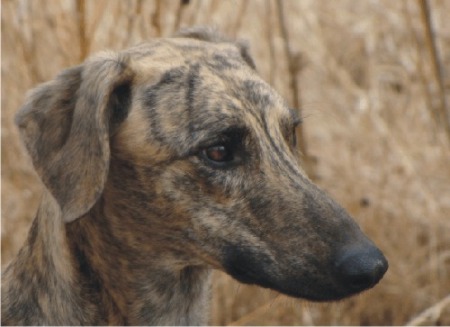 New Superior Gazehound Racing Champion II
Sameer Shi'Rayan, SGRC 2
SSARA LGRA race meet, Crescent, Iowa, October 26


# 1 Sloughi in Sprint Racing 2011

, straight track (LGRA),

# 4 all breeds

.
Like Phareeda his dad is BIS Ch. O'Dah Shi'Rayan, F.Ch. SGRC 5,
his mother is Ch. Najeeba Shi'Rayan, SGRC 2,
who is a daughter of BISS Ch. Fahel Shi'Rayan, SORC, FCC, F.Ch, SGRC 6
Ch.Syringa Happiness at Shi'Rayan, SGRC, ORC


NUBIA MEMORIAL CUP 2011



---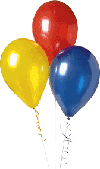 October 10, 2011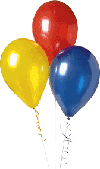 our "M" litter celebrates its 10th birthday
With Mujiid, Mujiir, Mu'Azzab, Munya and Mathal still going strong
in the absence of news from Ma'Muun

---
Home - Champions - Puppies- Racers/coursers - Africans - Youngsters - Veterans
Syringa - Sheik el Arab - La'Jahibbu-- Ymauville - Trip Africa
10 years - 40 years - News