NEWS 2013
News 2003
News 2004
News 2005
News 2006
News 2007
News 2008
News 2009
News 2010
News 2011
News 2012

---
New entry page for the Preserving the Sloughi website
here


Check out updates of the Association for the Support of North African Sloughis
here
---

1962-2012 50 years with Sloughis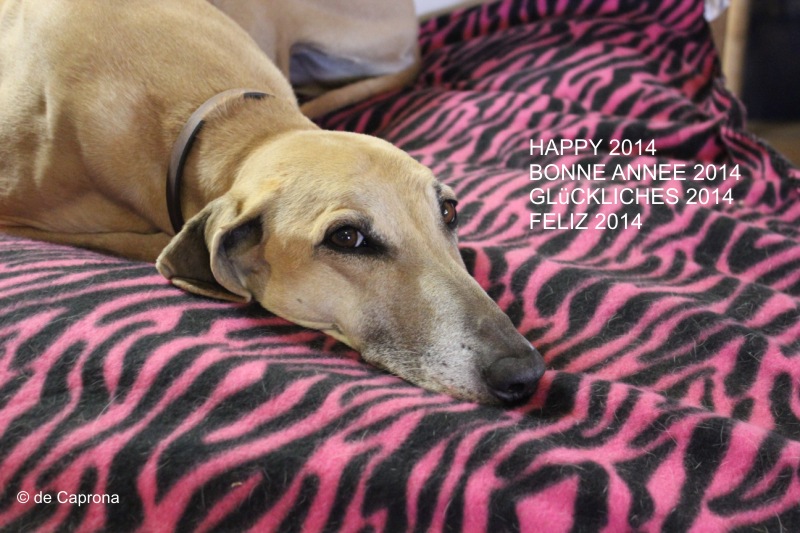 ---
SSARA LGRA race meet, December 1 2013
Sameer Shi'Rayan picks up the last points to achieve the 120 National points required for a
Superior Gazehound Racing Champion 4
He is the 4th Sloughi to do so. His father O'Dah Shi'Rayan, SGRC5 did it before him
and so did his grandfather Fahel Shi'Rayan, SGRC6


---

The very special "G" litter is born at Ksar Ghilane (Germany)
Dagash Ksar Ghilane x V'Hadiyyah Shi'Rayan


5 boys 3 girls born November 3
We wish the best to all involved
V'Hadiyyah Shi'Rayan is owned and loved by Claudia & Christian Uhink, Cora Nurnberger (Ksar Ghilane)

More about the parents here

---
V'Jada Shi'Rayan
New UKC Champion
Congratulations to owner Kathleen True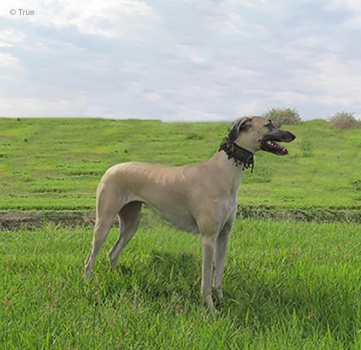 ---
Bensekrane's Rsassa at Shi'Rayan
The Amir Trophy 2013
Winner of the NOTRA Nationals in Colorado, September 29 2013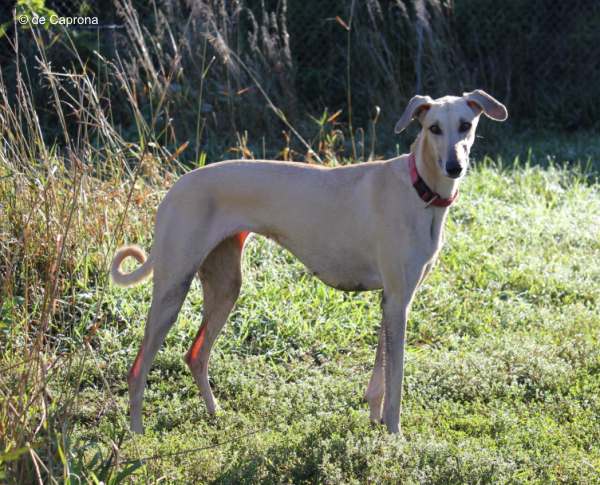 Breeder: Abdelmouhamene Fidjel (Algeria)

Ulfah Shi'Rayan
NOTRA Nationals second

NOTRA Nationals Best veteran Elegantin Laavatomu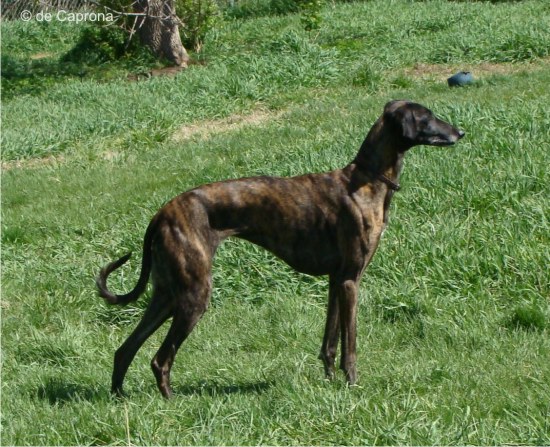 Breeder: Tarja Matikainen (Finland)


---
Sameer Shi'Rayan, SGRC 3
Winner of the LGRA Nationals in Colorado, September 28 2013



Ulfah Shi'Rayan
LGRA Nationals second and Best of OppositeSex

Phareeda Shi'Rayan
LGRA Nationals Best Veteran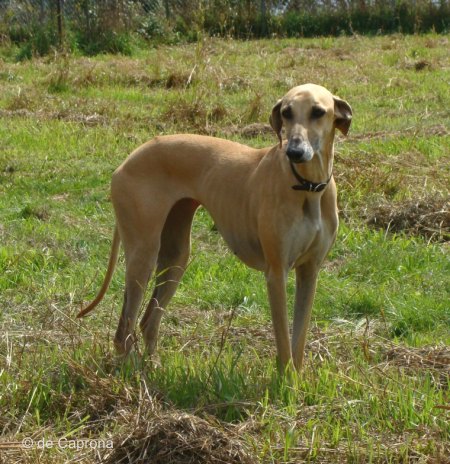 ---
On September 17 2013
Homer, from a pound in Spain, joined our household
We adopted this wonderful easy going and gentle Braque
A pure pleasure to live with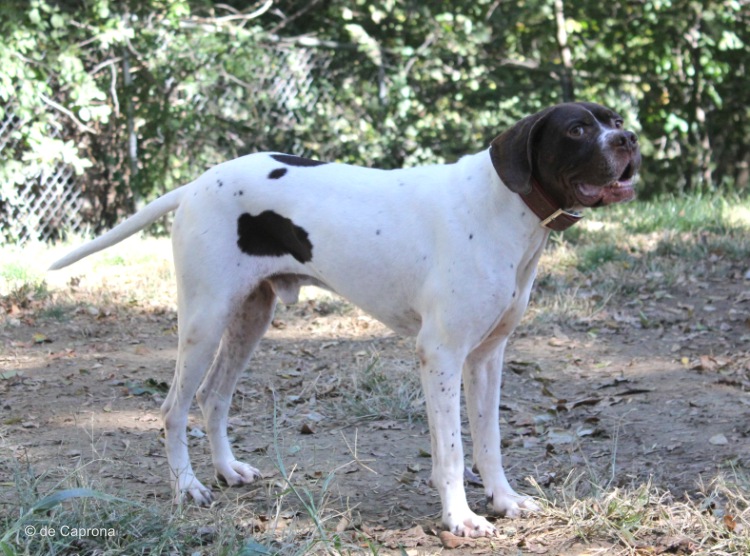 Many many thanks to all in Spain who made this possible
Pilar, Angela, Mariangeles,Oscar, Susana


---
Lure Coursing competition in Krånge, Sollefteå, Sweden, July 13-14
V'Fa'Iz Shi'Rayan wins the event and takes the certificate (CC)
Congratulation Ingela Naslund and F'aiz!!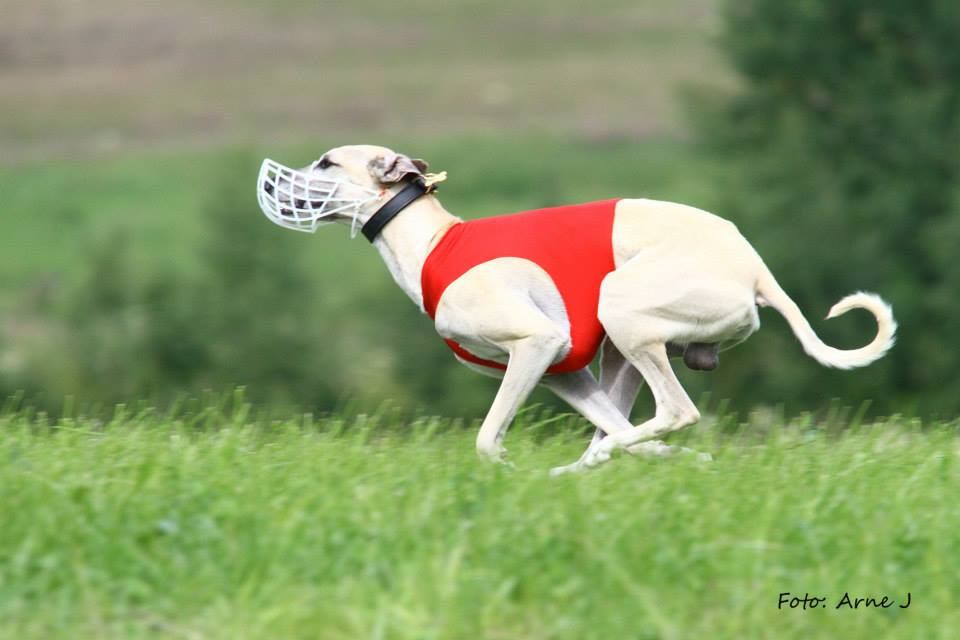 ---
Congratulations to Chanua Nuri al Baida for winning the European Championship in Lure-Coursing 2013
Chanua is by Sebegu x X'Dahri Nuri al Baida


Sebegu was bred in Douz, Tunisia, by Mr. Belgacem Ben Ali

The C litter Nuri al Baida would not have been made possible without extensive help provided by Shi'Rayan
Flying to Tunisia in April of 2008
Registration
by the FCI

of Sebegu and his sister Mouja
which enabled Sebegu's puppies to be registered in Germany

Extensive and risky trip through snow and ice
in the middle of Winter, following a last minute call by the breeder
to get Sebegu collected for an Artificial Insemination at a specialized Veterinary Clinic several hours away from us .

Daily care of Sebegu and Mouja since 2008
We are glad so much effort had a positive outcome.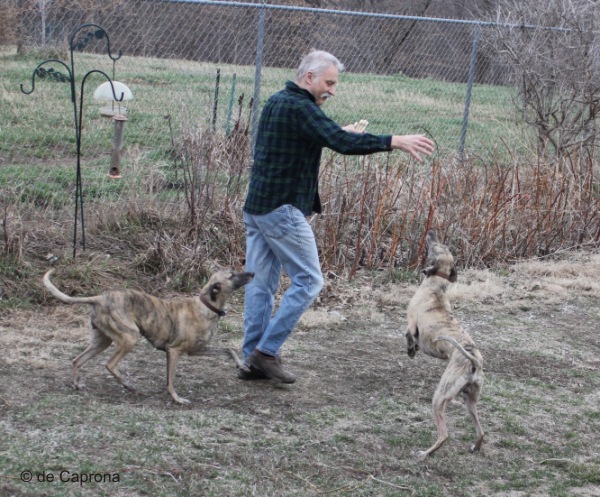 Mouja and Sebegu with Bernd


---
V'Fa'Iz Shi'Rayan
gets his lure-coursing
license

in Sweden , April 28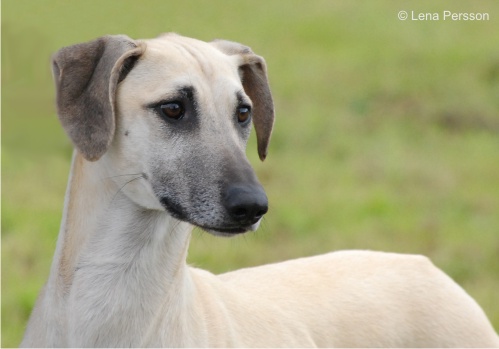 ---
V'Hadiyyah Shi'Rayan

A big congratulation is in order for the owners of V'Hadiyyah Shi'Rayan, who after winning on May 18 in Hoisdorf : V1, VDH, CAC, best female, Landessieger Nord/Mecklenburg-Vorpommern and BOB, was also confirmed as being recommended for breeding in Germany by the DWZRV (German Sighthound Club).
They have strict rules about who gets to breed and who doesn't in that country, and her new bloodlines are needed in the breed.
Bravo Claudia for handling her to these wins, all the best to co-owners Christian Uhink and Cora Nuernberger,
and congratulations to the Moroccan breeder of Hadiyyah's mother Amal and the Algerian breeder of Hadiyyah's father, Bensekrane's Saff.
Earns Excellent 1, VDH, Best female, BOB, Goehlsdorf, Germany, May 4-5
and 102 points in her first coursing event, placing second
She is awarded the Beauty and Performance award that weekend

Earns Excellent 1, VDH, CAC, Best female, BOB, Wismar, Germany, April 27 !!
Excellent 1, VDH, R-CAC, Großenaspe, Germany, April 2013
is also certified for lure-coursing in Germany

Congratulations to Claudia Uhink (handler)
to owners Claudia and Christian Uhink and Cora Nurnberger


---
V'Atiya Shi'Rayan
#1 Sloughi in UKC 2013
Best in Miscellaneous Class (AKC) Kachina KC April 5
Finishes her UKC Championship title
Congratulations to owner Gayle Sutton


8 months old on picture

---
Sameer Shi'Rayan, SGRC 3
# 2 All Breeds in American Amateur Sprint Racing (LGRA) 2012
Nubia Memorial Cup 2012


---
Home - Champions - Puppies- Racers/coursers - Africans - Youngsters - Veterans
Syringa - Sheik el Arab - La'Jahibbu-- Ymauville - Trip Africa
10 years - 40 years - News